Best Humidifier for Dry Skin
Dry and irritated skin is due to various reasons. Whether its origin is related to the weather, stress, allergies or the sun, there are also efficient and non-invasive solutions to fight this condition.
The cold winter air can make the skin dry, irritate the nose and cause chapped lips. These reactions are linked to a decrease in the immune system. We are therefore more vulnerable to external attacks during periods of cold weather. In order to rebalance the hydration we need, we could invest in a humidifier.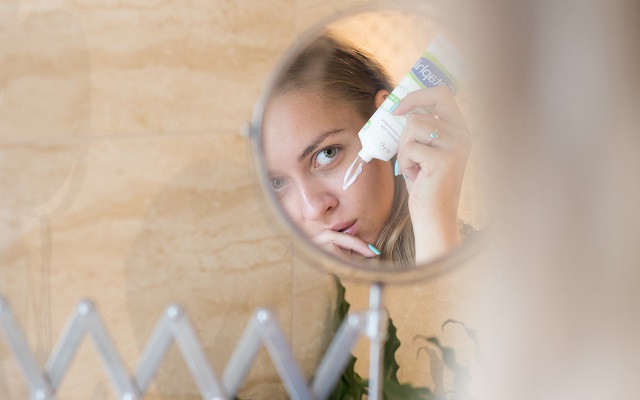 Should you buy a humidifier for dry skin?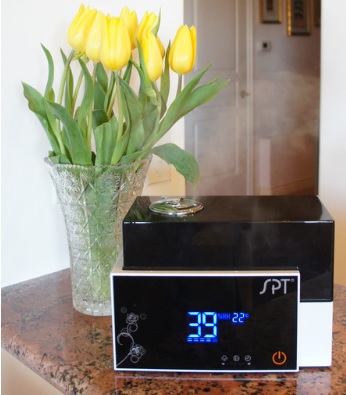 Why is the air in our homes drier in winter? First of all the central heating dries the air and reduces the humidity level in our homes. Secondly, due to the very cold air and the need to save money we tend to ventilate the rooms less during the cold season. This creates a closed area where the air circulates less and less and becomes too dry.
The warmer the air, the more it absorbs moisture, our skin becomes dry and the nose and eyes start to sting.
To increase the level of humidity in our homes it is recommended to buy an air humidifier and install it in the main rooms, the ones that we occupy the longest. This device removes the dryness problem and improves your health. Say good riddance to dehydration, dry skin, nasal congestion and throat irritation! To prevent the negative effects of dry air, the humidifiers increase the amount of moisture in the rooms. In addition, they are useful for several reasons: they improve our health and reduce allergies. Thus, during harsh winters, the air humidifier brings real comfort in the household
Which type of humidifier is best for dry skin?
There are different kinds of air humidifiers: steam, evaporation, ultrasound, etc. Some may even diffuse essential oils or filter the air in your homes. Depending on the surface of the room, it is important to choose the right device that will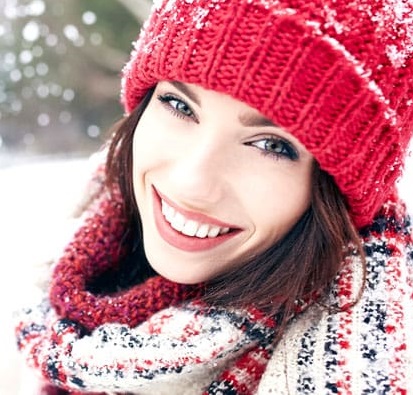 solve your problems and help improve your health, thus limiting any infections. On the market, there are air humidifiers equipped with a hygrostat, ideal to effectively control the humidity level of a room every day, depending on the outside temperature. Some models do it automatically while others require to do it manually.
Hot or Cold Mist Humidifier?
First, you need to decide what kind of humidifier you are looking for – hot or cold steam? Our suggestion would be to opt for the versatility and convenience of a dual unit. If you're not sure, learn the difference between a hot and cold steam humidifier to help you determine what's best for you here.
Cold steam is safer when young children are present. There are also models that humidify and purify the air. These models are usually more expensive, but they are worth your while, at least to learn what they have to offer.
Evaporation or ultrasonics Humidifier is best for dry skin?
Humidifiers basically use two types of processes to produce mist. Evaporation, which is more common and usually the least expensive, and ultrasound, which produces a thinner water mist and facilitates a more silent experience.  Either type can produce hot or cold steam, but ultrasonics are considered safer since they do not produce steam by boiling water. As a result, the humidifier does not contain hot water that could be dangerous if the unit is knocked over.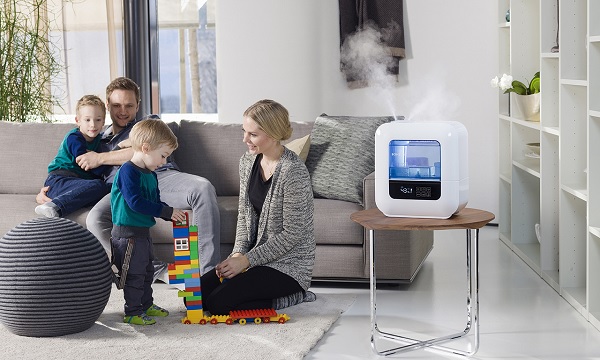 Humidifier style: personal, portable or console?
A personal humidifier is a very compact humidifier, no more than 1 liter and has the advantage or portability. You can take it with you on a trip or work to provide moisture where you need it.
Although effective for personal use, portable humidifier covers a limited area. This ambient air humidifier can vary in capacity, from compact to medium size. This makes it ideal to use in larger rooms, such as bedrooms or living rooms.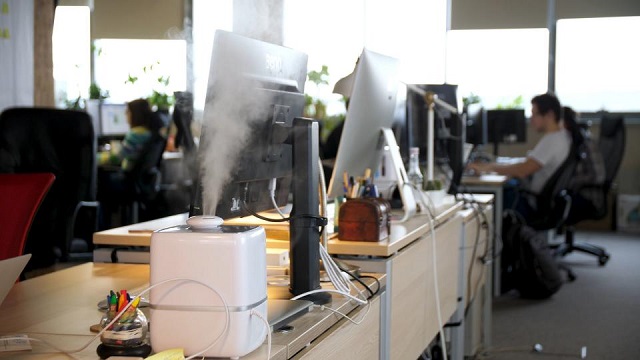 A console model is a large, freestanding unit, provided even with wheels sometimes for extra mobility. Console models have a greater capacity and efficiency and are considered complete units, capable of providing the necessary mist for a whole house.
Consider the space you want to cover when deciding over this matter!
Other aspects to consider in order to buy the best humidifier for dry skin
the humidifier should offer control over the mist output for a customized experience
opt for a generous tank model: a 5 liters tank provides a 12 hours functionality; frequent refills can prove frustrating and lead to a less constant use.
easy maintenance is king: a humidifier can become an unwanted source of mold and harmful bacteria if used improperly. It should be fairly easy to clean.
the model should not be very noisy
security functions like auto-shut off when running out of water provide hard to ignore peace of mind
An integrated hygrometer, LED ambient lights, LCD display- are nice, modern add-ons that simplify the users' experience
Humidifier benefits for skin
No matter the season, it is always refreshing to say "home sweet home"! While in summer we can also spend more time outdoors, in winter, harsh weather conditions tend to keep up mostly indoors. In winter the radiators work at full speed and the air in the house gets dry easily.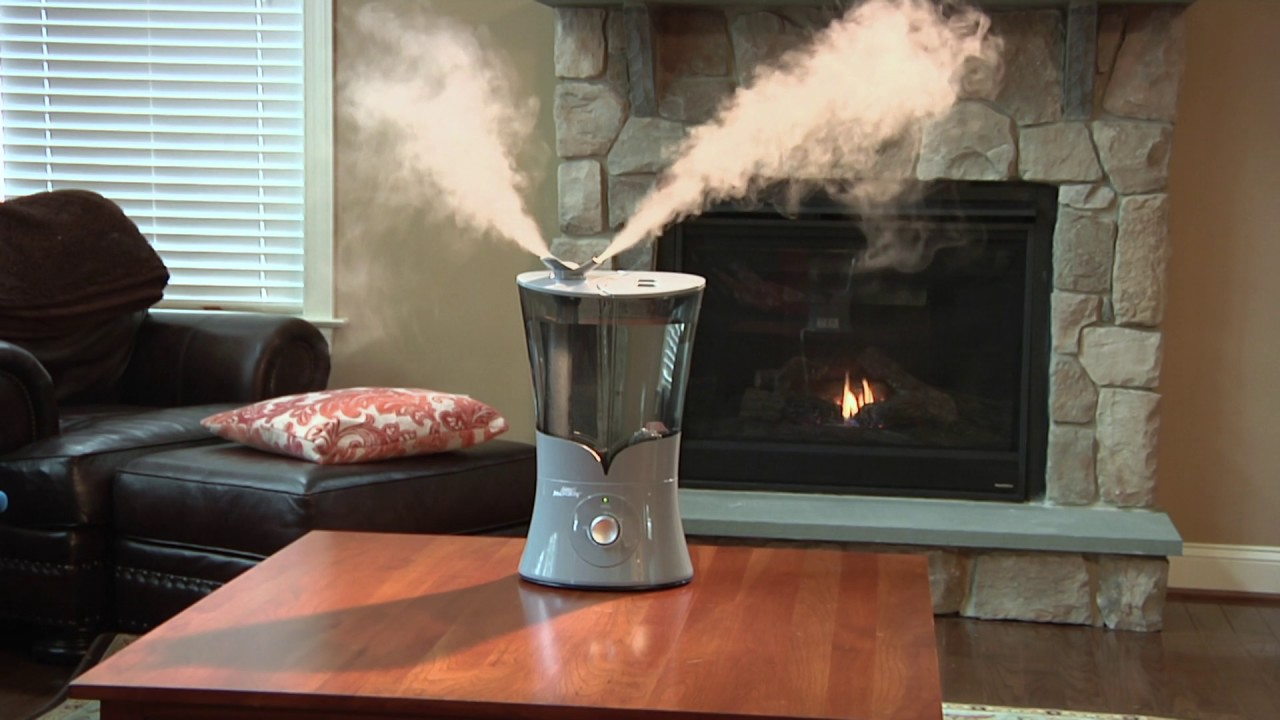 Here are some examples of symptoms attributed to dry air that can be managed successfully with the help of a humidifier:
Dryness and irritation of the eyes, nose and throat;
Nosebleeds;
Nasal congestion;
Dryness of the skin.
In addition, dry air can contribute to exacerbating certain health problems such as colds, flu, asthma, chronic obstructive pulmonary disease, sinusitis, allergies and xerostomia (dryness of the mouth).
Humidification improves the quality of the air. It is good to periodically measure the humidity level in your home. The device to measure the humidity level in your home is called a hygrometer and some humidifiers come with such devices integrated. Measure the humidity in your home and keep it at around 50% in summer and 30% in winter. If necessary, you can use a humidifier when the air is too dry.
The use of a humidifier can be particularly helpful for babies or young children, especially if they have breathing difficulties or colds or flu symptoms.
Best Humidifier for Dry Skin
If you want to get a sense of calm, natural feel, go for the VicTsing 150ml Mini Essential Oil Diffuser and Cool Mist Humidifier.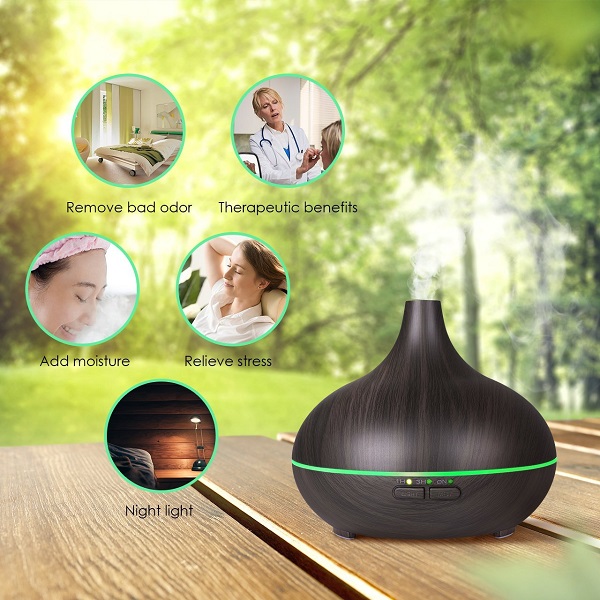 Features
You can choose the preferred look from their 3 models
It has a LED light that works perfectly as a night light or for creating a calming atmosphere
You can set it to 1h, 3h or continuous functioning (about 4-5 h until the water tank empties)
Safety option that stops it when the water tank empties
It's ideal for Home or Office use
Pretty quiet: from 21-25 Db
This popular model has received great reviews. It has simple 2 settings that control the user experience: green light is for an intermittent mode- 30 seconds of mist and then stop for about the same amount of time and alternate until it runs out of water or you shut it off. Red light is for continuous working mode until it runs out of water or shut it off yourself. 7 LED changing colors and the aromatherapy feature contributes to a relaxing ambient.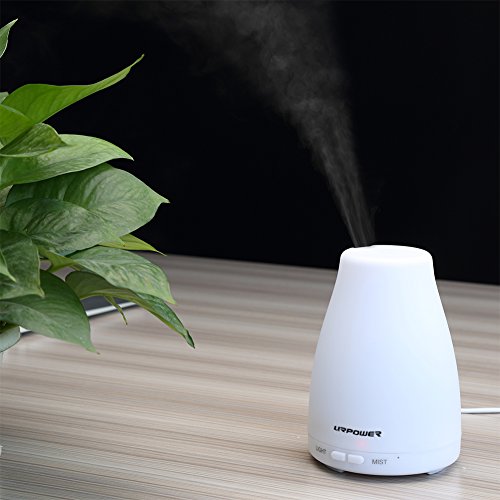 Features
Working time: up to 6 hours
Adjustable two mist settings: continuously and intermittently
Whisper-quiet operation won't interfere with your sleep
7 LED color changing lights
Auto shut-off once the water runs out
If you like simpler lines and whisper quiet functionality, the popular InnogGear Ultrasonic humidifier is ready to provide the necessary humidity for a smooth winter experience.  7 changing mood lights, with customizable intensity from bright to dim, spark the kids' imagination and allow them to forget being scared of the dark.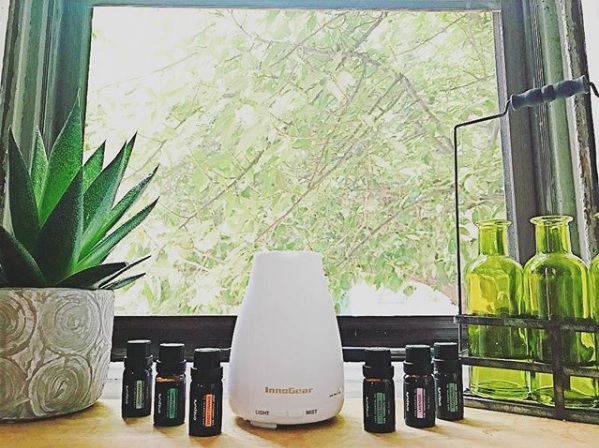 Features
7 LED light with interchangeable colors
3 modes: Green – intermittent mist (Mist 30s and Pause 30s), Red – continuous mist, Off- You may use it as a color changing light without mist
Safety option that turns the humidifier off when the water tank empties
Quite small, 100ml water tank makes it a portable device, easy to carry around and ideal for personal use
Provides a silent experience, lower then 35Db
Working Time: 7-9 hours in continuous mode, 9-11 hours in intermittent mode
If you prefer multifunctional gadgets the new InnoGear humidifier has you covered. It functions as a Bluetooth speaker, diffuser, humidifier, colorful LED nightlight and desktop decoration in one. Combine your favorite music and essential oils for the ultimate relaxing experience.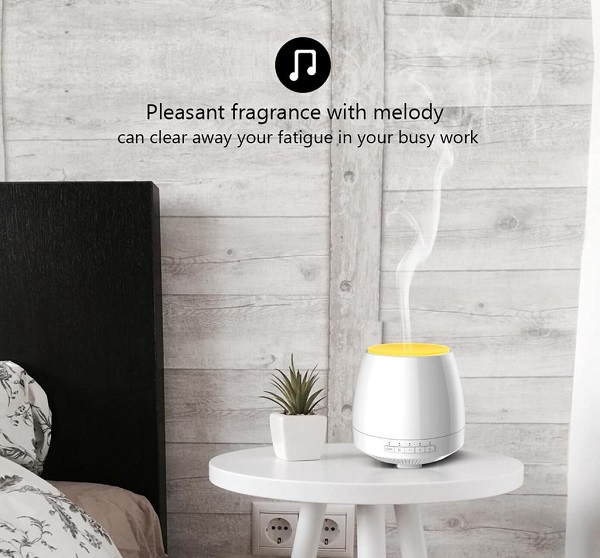 Features
It can last for about 6-7 hours per fill. And you can choose your preferred misting time continuous/1H/3H/6H by setting the timer
Filters and purifies the air in the room
Controllable by Mobile Phone
7 Colorful Changing Lights
This model is a powerhouse of the humidifiers range. It has a generous 3-gallon capacity tank which recommends it for spaces up to 800 square feet. No white dust residue and no filter change needed, plus 10 Year Warranty make the investment worthy of your attention.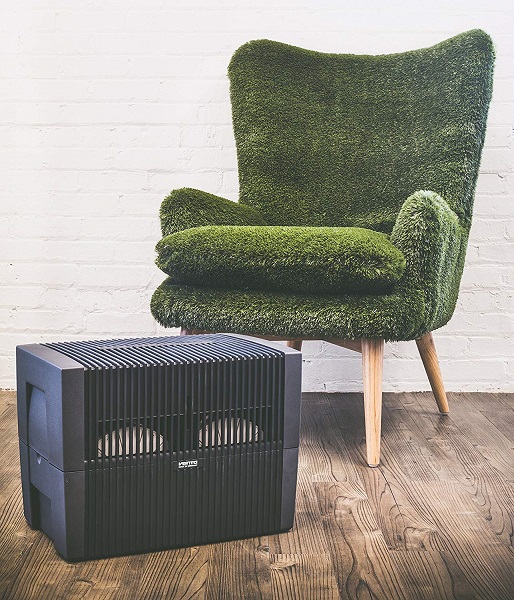 Features
Cold evaporation, No Bacteria Emissions technology
3 speed – push button operation
Water level indicator light, auto shut off
No filter or replacement items needed
No "white dust"
10- Year Warranty
Dealing with the dry air and cold season effects is easier than ever nowadays. Stay healthy and hydrated, don't forget to ventilate the house thoroughly and do not put a strain on the central heating system. A mist humidifier is a strong ally when it comes to alleviating dry, itchy skin symptoms, cough, stuffy, congested nose, irritated airways or chapped lips. The aromatherapy function is a very attractive bonus. Check out what the market has to offer and choose according to your needs and budget!