Best Humidifier for Asthma and How Humidifiers Help Asthma Sufferers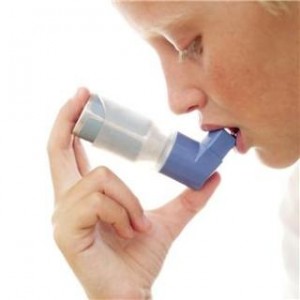 There are contrasting views on whether air moisturizers help, or trigger asthma attacks. Humidifiers do help, but only when used properly.
Pollution, wind, fog, all have negative effects on our health, especially for those who have obstructive lung disease, such as asthma. Pulmonologists all over the world advise people to regularly use their prescribed therapy spend very little time outside during bad weather conditions and, in those times, reduce their physical activities to a minimum.
During the fall, the number of viral and bacterial infections grow, which makes it a sensitive time of year for the health of asthma sufferers.
Frequent colds, pollution, abrupt changes in air temperature, all have a bad influence on people with asthma, while fog makes it even worse, triggering asthma attacks in 70 percent of cases.
Outdoor factors do have a significant role in overall health, but the rooms in which we live, eat and sleep, need to be ventilated very often, especially during the winter.
Radiators and heaters contribute to dry air, which hurts asthma sufferers, as dry air irritates the airways and can trigger an attack.
Asthma patients are greatly affected by the change of weather. Too dry weather is ideal for the allergens and pollens to float around in the air and trigger symptoms of asthma and allergies. These allergens not only make breathing difficult and can cause asthma attacks but they can aggravate the existing symptoms.
What is Asthma?
Asthma is a respiratory condition marked by the spasm in the bronchi of the lungs causing difficulty in breathing. It is usually caused by some allergens. The effective treatment of asthma includes avoiding allergen. The drugs are used for alleviating the symptoms.
What is humidifier and how it can help asthma patients?
The dry weather can trigger asthma symptoms and makes breathing difficult. Humidifiers are built to add moisture to the air. The added moisture helps the asthma patients to breathe comfortably. It is not a remedy for asthma, but it certainly makes the living condition better.
Using Humidifier in the right way for Asthma patients
The humidifier is a useful device that makes breathing comfortable, but for obtaining the maximum benefits, certain things should be considered.
Regularly cleaning the tank
Humidifiers need to be cleaned on a regular basis. They use water in tanks to add water vapors into the air. Leaving a dirty humidifier in the room is like exposing yourself to the dirty pond of water. The dirty tank can be a storehouse of bacteria and viruses that can be emitted into the air you are inhaling. So regularly cleaning the inside of the tank with some disinfectant like vinegar is important for preventing any harmful side effects of a dirty humidifier.
Changing Water regularly
Standing water cannot only grow mold and mildew but is the breeding ground for bacteria and other pathogens and for this reason daily changing the water of humidifiers is important. As for asthma patients, they are too sensitive, and any allergens in the air can trigger the attack.
Use of Demineralized water
Tap water can not only contain bacteria and viruses but also have mineral traces like calcium and magnesium. These traces gather at the bottom of the tank, and when water is evaporated, it stays behind. Over the period these traces can form hard coating inside the walls and bottom of the tank. These mineral deposits can contaminate the water and thus the air of the room. The use of filtered water can prevent these mineral deposits.
Managing the humidity level of a room
Just as too little humidity level is dangerous for asthma patients, in the same way, a more humid atmosphere is also uncomfortable. A right balance of humidity is required for the maximum benefits. For this purpose, a hygrometer can be used. A hygrometer is an instrument that measures the humidity level of a room.
What to Check when Buying a Humidifier for Asthma
The basic purpose of a humidifier is to add moisture into the air of a room. As the technology is advancing more features are added into the humidifiers that can be helpful for asthma patients.
Humidifiers with Air washers
Air washers purify the air of a room and remove all allergens, smoke, and other pathogens from the air making it more healthy and comfortable. Nowadays some humidifiers have air washers for cleaning the air of the room. You don't have to buy a separate device for this purpose. So if you are buying a humidifier for asthma and allergies, it is better to buy one with an air purifier so that it also makes the air of the room more clean and healthy.
Use of filters
Humidifiers with filters clean the water before vaporizing the water and emitting it into the atmosphere of the room. These filters remove the impurities as well as other pathogens from water and thus prevent them from contaminating the air of a room making it more healthy and comfortable for asthma patients.
Easy to Clean
Easy to clean humidifiers should be the priority for asthma patients. Cleaning humidifiers is an important part of maintaining a humidifier and an easy to clean humidifiers especially those with wide openings and fewer creaks and corners make the cleaning part easier.
Humidifiers that measures the Humidity
The humidifier that senses the humidity level of a room and automatically adjusts itself with the required humidity level is more suitable for asthma patients. It rules out the possibility of more than required humidity in a room.
The Capacity of a Humidifier
Buying the right size of a humidifier for your space is important. Too big will make a small room muggy and too small won't serve the purpose. So keep in mind the area you want to humidify before buying a particular one.
Vaporizer VS Humidifier which one is best for asthma patients
Both vaporizers and humidifiers disperse the moisture into the air. The major difference between a humidifier and a vaporizer is that a humidifier emits cool water particles into the air for increasing the humidity level of a room. These units are more expensive and require more extensive cleaning. The mold and mildew can develop inside the tank that can contaminate the air of the room.
While on the other hand, a vaporizer emits warm steam into the air making the atmosphere comfortable and soothing.
The boiling water kills the bacteria or other pathogens in the water and thus emit more clean steam. Inhalants like balms, herbs and other medicinal plant extracts can be added into the water that can be inhaled by the patient giving instant relief from congestion. Vaporizers also make the room warm and comfortable in winters. So patients with asthma can make use of the clean air and soothing atmosphere. Vaporizers are also more cost-effective than other humidifiers.
Best Humidifiers for Asthma
Are you looking for a humidifier that may help a family member with asthma? We can have selected some of the best humidifiers for asthma.
| Preview | Product | Rating | Price | |
| --- | --- | --- | --- | --- |
| | Venta LW25 Airwasher 2-in-1 Humidifier and Air Purifier in Black | 1,318 Reviews | $289.99 | Check It |
| | LEVOIT Humidifiers for Large Room Bedroom (6L), Warm and Cool Mist... | 12,990 Reviews | $89.99 | Check It |
| | VicTsing Essential Oil Diffuser, 300ml Oil Diffuser with 7 Color... | 21,032 Reviews | $29.99 | Check It |
| | Aennon Cool Mist Humidifier, 2.8L Ultrasonic Humidifiers for 20 Hours+... | 1,052 Reviews | | Check It |
| | Vicks Warm Mist Humidifier, Small to Medium Rooms, 1 Gallon Tank -... | 13,831 Reviews | $35.99 | Check It |
Venta LW25 Airwasher 2-in-1 Humidifier and Air Purifier
This humidifier is perfect to cater the allergy issues as it works both as an air purifier and a humidifier. As the dirty and polluted air passes through its rotating moistened Disc Stacks, all airborne particles adhere to this Disc Stacks thus purifying the air. The unit only emits moistened air without any dust particles or pollens. The system does not use steam or water vapors to increase the humidity level and thus over humidification becomes impossible. The Humidifier works without any filter and can be used throughout the year without having to replace the filters.
Pros
Combines both an air washer and humidifier.
Doesn't emit white dust.
2-gallon water reservoir.
Three fan speed.
Cons
Have to use demineralized water to prevent the limescale buildup.
Bit pricey.
LEVOIT Humidifiers
This humidifier uses ultrasonic mist to add moisture into the air of your room effectively. The unit senses the right humidity level of the room so that you can set the right humidity level based on the surroundings. The humidifier is easy to operate with its touch control and remote control. With its auto mode, the humidifier automatically adjusts the humidity level of the room as needed. With its 1.5 gallons, the humidifier can continuously work and is best suited for large areas.
Pros
Sense the right humidity level of surroundings.
With auto mode adjusts itself to the needed humidity level.
Aroma box for adding your favorite fragrance to the air.
1-5 gallon water tank, suitable for large spaces.
Cons
Doesn't include a water filter.
Does not purify air.
VicTsing 300ml Cool Mist Humidifier
This humidifier is not just a humidifier but also a diffuser. You can add a few drops of your favorite essential oil or medicinal extracts in water and let the aroma spread in a room with the cool mist that would make the air refreshing. The humidifier comes with an automatic shutoff system in case of low water. With its 300 ml capacity, it can keep working for 6-8 hours nonstop. The Humidifier is ideal for small spaces.
Pros
1. Comes with an essential oil diffuser.
2. Small and portable.
3. Automatically shut off when water is decreased from the required limit.
4. Cost-effective.
5. Auto shut-off.

Cons
1. Small capacity works well in the smaller area.
2. No filters so need more cleaning.
Aennon Cool Mist Humidifier
This is a cool-mist humidifier with 2.8 liters of capacity. It is a multi-tasking humidifier and can be used as a nebulizer, humidifier, air purifier, Ionizer, and aroma diffuser. The device is automatically shut off when the reservoir is empty. It comes with a seven-color LED light that creates a soothing and calming effect at night. Its 360-degree nozzles let you direct the mist in a specific direction. The Humidifier comes with a high-quality filter that eliminates the foul smell and keeps the air in the room fresh.
Pros
1. 360-degree nozzle for directing mist at a specific place.
2. Small and portable, suitable for all kinds of rooms.
3. Comes with an aroma diffuser.
4. Comes with a high-quality filter.
5. LED nightlight.
6. Auto shut-off when the reservoir is empty.
Cons

1. Less capacity.
2. Filters need to be replaced after a specific time.
Vicks Warm Mist Humidifier
This warm mist humidifier is perfect for dry winters. The warm mist coming out of the humidifier makes breathing easy, soothes the nasal passage and throat, and gives relief from congestion and other asthma symptoms. It makes breathing comfortable. The humidifier emits 95% bacteria-free mist that helps asthma and allergic patients. The humidifier comes with a medicinal cup that can further help to gain maximum benefits.
Pros

1. The warm mist makes the atmosphere of the room comfortable.
2. Small and portable.
3. Emits bacteria-free mist.
4. Cost-effective.
Cons

1. Suitable for small rooms and may not work well in larger areas.
2. No filter.
Sources: