Top Benefits Of Installing Ultrasonic Mist Humidifiers In Your Home
The ultrasonic mist humidifiers are some of the most popular humidifier models on the market, these days.
An ultrasonic humidifier can help reduce many of the adverse effects of cold weather. Most importantly, it helps you feel comfortable in the house during the winter. It might even reduce your heating bills as moist air allows warm air to circulate more easily. In addition, the house itself benefits from the use of such a device! The humidifiers provide the ideal moisture levels required for your furniture, wallpaper and wood floors to stay protected longer. For this reason, an ultrasonic humidifier can be a great addition to your home.
Humidifiers are divided into two basic categories: hot mist humidifiers and cold mist humidifiers. Cold vapor humidifiers can then be divided into two other categories, namely evaporative humidifiers and ultrasonic humidifiers. More sophisticated models offer 2 in 1 option, hot mist and cold mist, which means you do not even have to choose!
Opting between an evaporative or ultrasonic model depends on your own preferences, but ultrasonic humidifiers have many benefits and we intend to discuss them extensively, argumentatively, in the following post.
Ultrasonic Mist Humidifiers Facts
How Does An Ultrasonic Humidifier Work?
The ultrasonic humidifier has a water reservoir from where the water is then transformed into water vapor and released into the room. However, unlike evaporative humidifiers, ultrasonic humidifiers do not depend on a wick and fan to deliver water vapor and are, therefore, often quieter. Inside each ultrasonic humidifier, there is a tiny metal plate that vibrates at an ultrasonic frequency.
To clarify, the vibrations of this tiny plate are so powerful that they can break water particles inside the tank of the device. Once the particles are broken, they turn into cold vapor. Finally, your ultrasonic humidifier then emits this vapor as a fine, invisible mist in your room.
Why Should One Use an Ultrasonic Air Humidifier?
For Health and Confort Reasons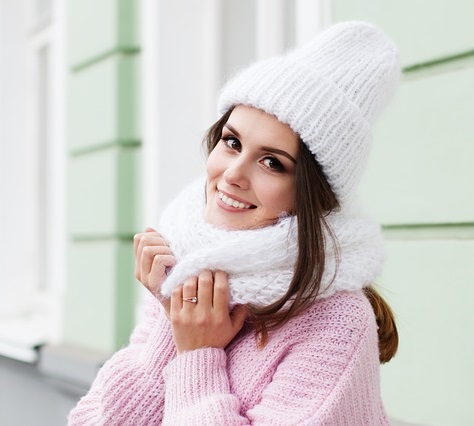 Installing an ultrasonic humidifier in your home can help reduce the risk of infections as most viruses and bacteria are struggling to survive in moist air. For example, it can help you avoid influenza infection during the winter.

As you probably know, cold air strips moisture away from your skin. That leaves you with dry, dull skin, accelerating skin aging and causing flaking. You can easily avoid all these harmful effects with an ultrasonic humidifier and preserve healthy and glowing skin.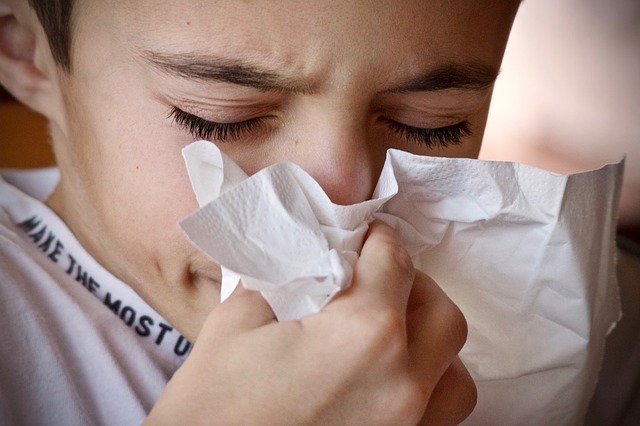 In addition, you can avoid nasal dryness. If you have sensitive sinuses, you need to know how dry climates dry up your sinuses. If you have developed a cold, flu, or sinus infection, you can use an ultrasonic humidifier to keep your throat and nasal passages moist. You should quickly notice a reduction in your coughing and sneezing.
To Protect Furniture and Wooden Objects
Among dry air's harmful effects you can also count the damaging of the wooden furniture in your home. Also, doors, moldings and some wooden objects like guitars can suffer from dry air's impact. This results in deformation and cracking of the wood.
Shelter Indoor Plants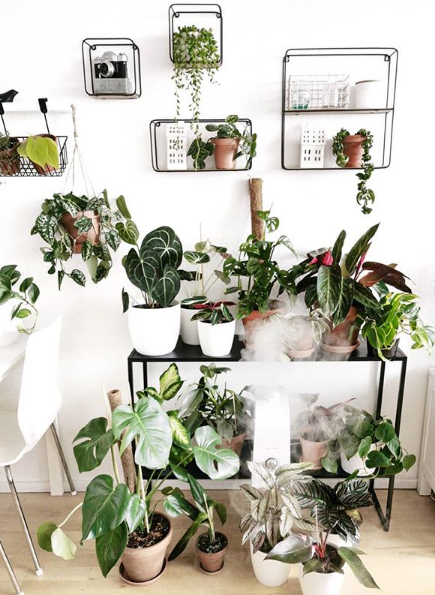 Indoor plants help greatly to eliminate toxins from the air. But as winter approaches, the air becomes drier, causing the soil, roots and leaves to dry up. With an ultrasonic humidifier, your houseplants can be preserved and survive winter without any hassle.
Advantages Of Installing Ultrasonic Mist Humidifiers In Your Home
When looking for a humidifier most buyers pay attention to specific criteria. Consumers are mainly concerned about cost, noise levels, potential problems with dust, bacteria and mineral build-up and, ultimately, appearance.
Ultrasonic humidifiers are the most popular humidifiers on the market today, due to their versatility, efficiency and the variety of features they provide.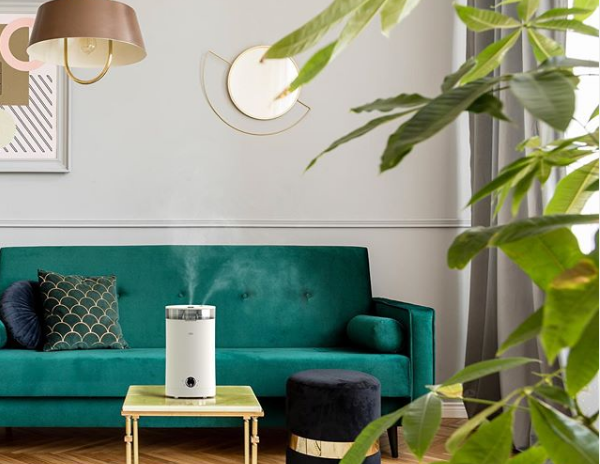 The Ultrasonic Humidifiers Are Baby/Kids/Pets Proof
The ultrasonic device is absolutely safe, even for small babies. One can approach it very close and put the palms very close to this device and not get any harm. The ultrasonic humidifier presents zero risks of burn since it only produces a pleasant "fog".
Ultrasonic Humidifiers Elevate Your Room's Appearance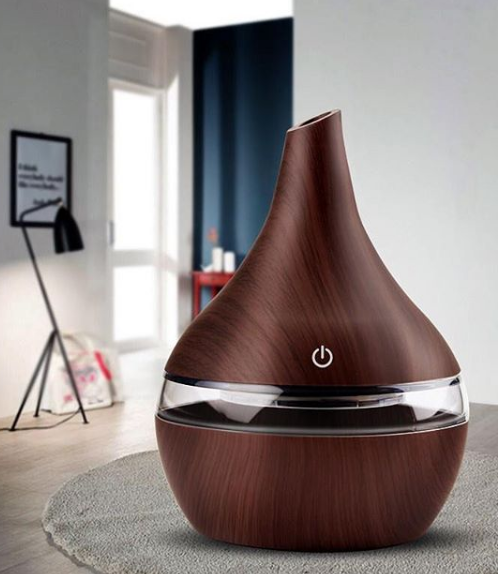 If you are looking for a humidifier that will perfectly fit into the décor of your home without looking like a medical device installed on your nightstand, an ultrasonic humidifier is an eye-catcher. Although it is difficult to say whether one type of humidifier is more aesthetic than another, it is fair to say that critics are generally more favorable to the design of ultrasonic humidifiers.
Ultrasonic Humidifiers Provide Silent Efficiency
Noise is an extremely important factor when buying a humidifier whether it is evaporative or ultrasonic.
If this criterion is of vital importance to you, it would be prudent to opt for an ultrasonic humidifier. They are known to be extremely quiet and will not affect your sleep or relaxation in your living room.
Ultrasonic Humidifiers Grant Big-Time Performance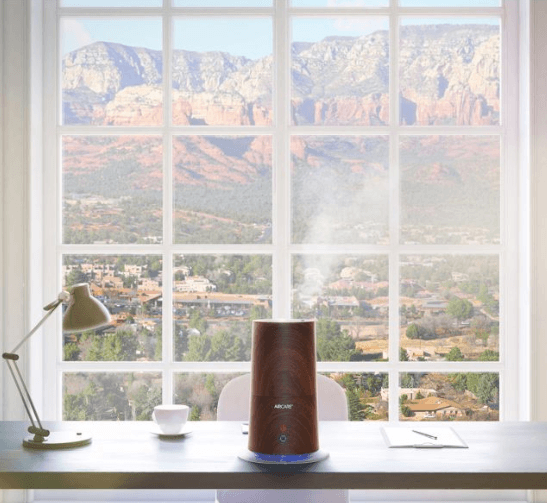 The ultrasonic humidifier segment consists of a wide selection of models with different functions. It is highly possible to find the optimum combination no matter how picky of a client you are. Additional functions like built-in humidistat, essential oil diffuser, a nightlight, and remote control or smartphone operation contribute to the ultrasonic models' popularity.
In addition, low power consumption, compact size and high work efficiency are also key selling points.
Ultrasonic Humidifiers' Shortages
Ultrasonic humidifiers spray microparticles of liquid water (not water vapor) into the air. As a result, we have two issues that sum up what some might consider the disadvantages of Ultrasonic Humidifier models. Before going into details, keep in mind two aspects:
if you use the appliance correctly and perform the cleaning and maintenance on time
and choose models that prevent any inconvenience you will enjoy your appliance frustration-free.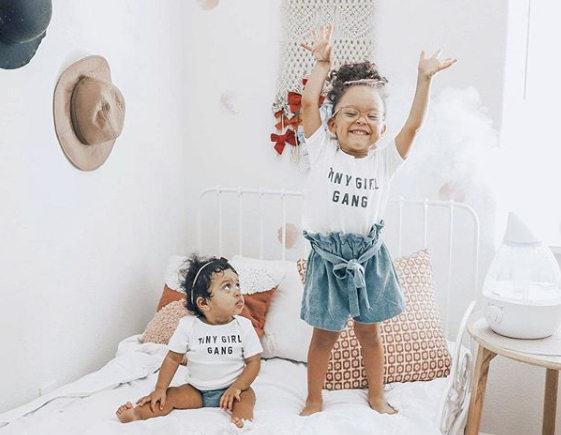 Ultrasonic Humidifiers Could Cause Excessive Humidification
First, although most water droplets eventually evaporate into water vapor, some of them drop out of the air and onto nearby surfaces before they have time to evaporate. This is more problematic if the air in the room is cold or if the air already has high humidity. Moisture condenses on floors, carpets, and furniture near the machine. In the long term, over humidification can promote the growth of mold and bacteria in your home. In order to minimize this scenario, place the ultrasonic humidifiers on a shelf or chest of drawers rather than on the floor. That way, the water droplets have more time to evaporate before settling on the floor.
Furthermore, high-quality machines are equipped with built-in hygrometers that turn off the machine when the air reaches the desired humidity
Ultrasonic Humidifiers and Fine White Dust Deposits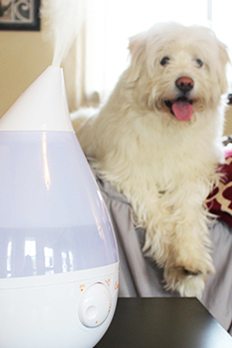 When ultrasonic humidifiers spray microparticles of liquid water into the air, the minerals present in the water can settle on the surrounding surfaces in the form of fine, white dust. Since tap water is often stuffed with minerals, the best way to avoid this is to favor the use of distilled water. You can also choose a humidifier with a descaling filter. Some come with an integrated filter, while others allow you to buy one separately and connect them.
Best Ultrasonic Mist Humidifier Models
You read the arguments above and are curious about the best ultrasonic mist humidifier models available these days? Check out a rigorous selection bellow.
Buyers love this ultrasonic humidifier for its massive volume and leak-free performance.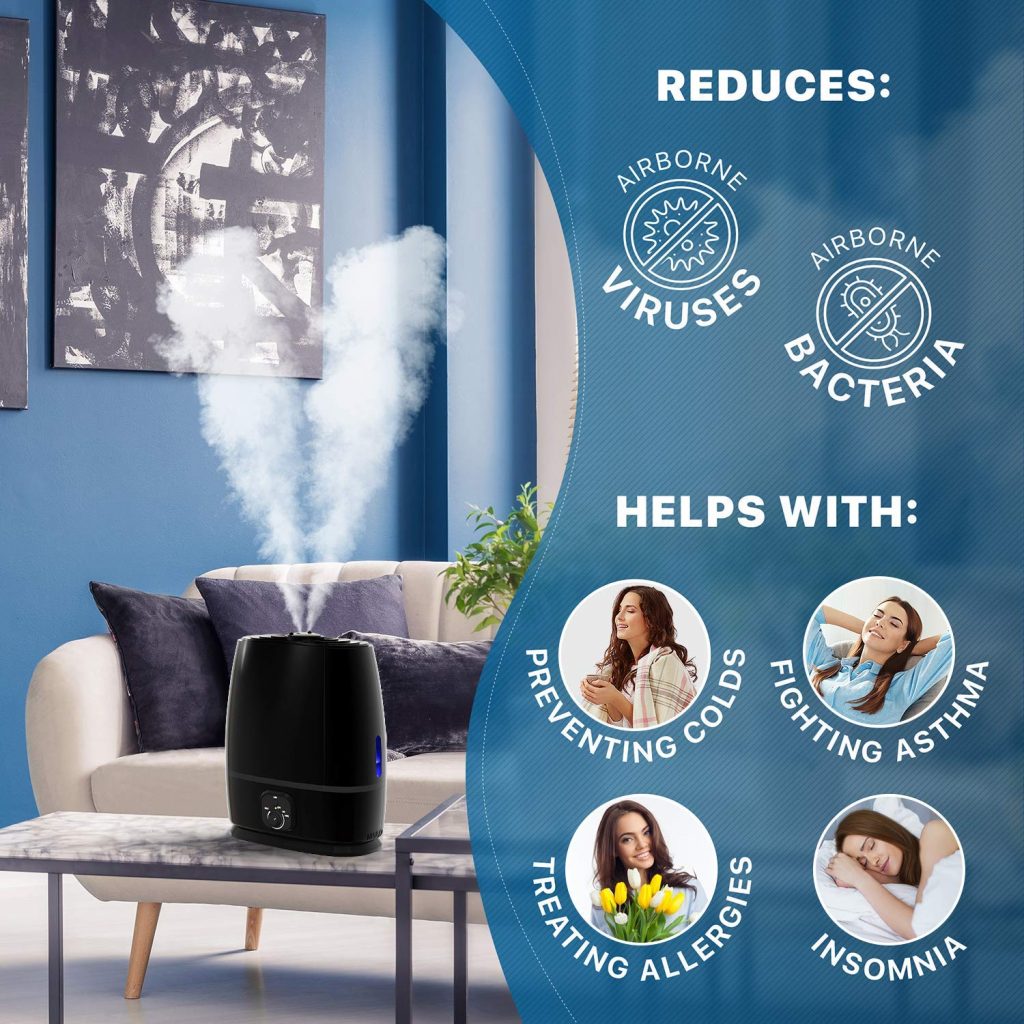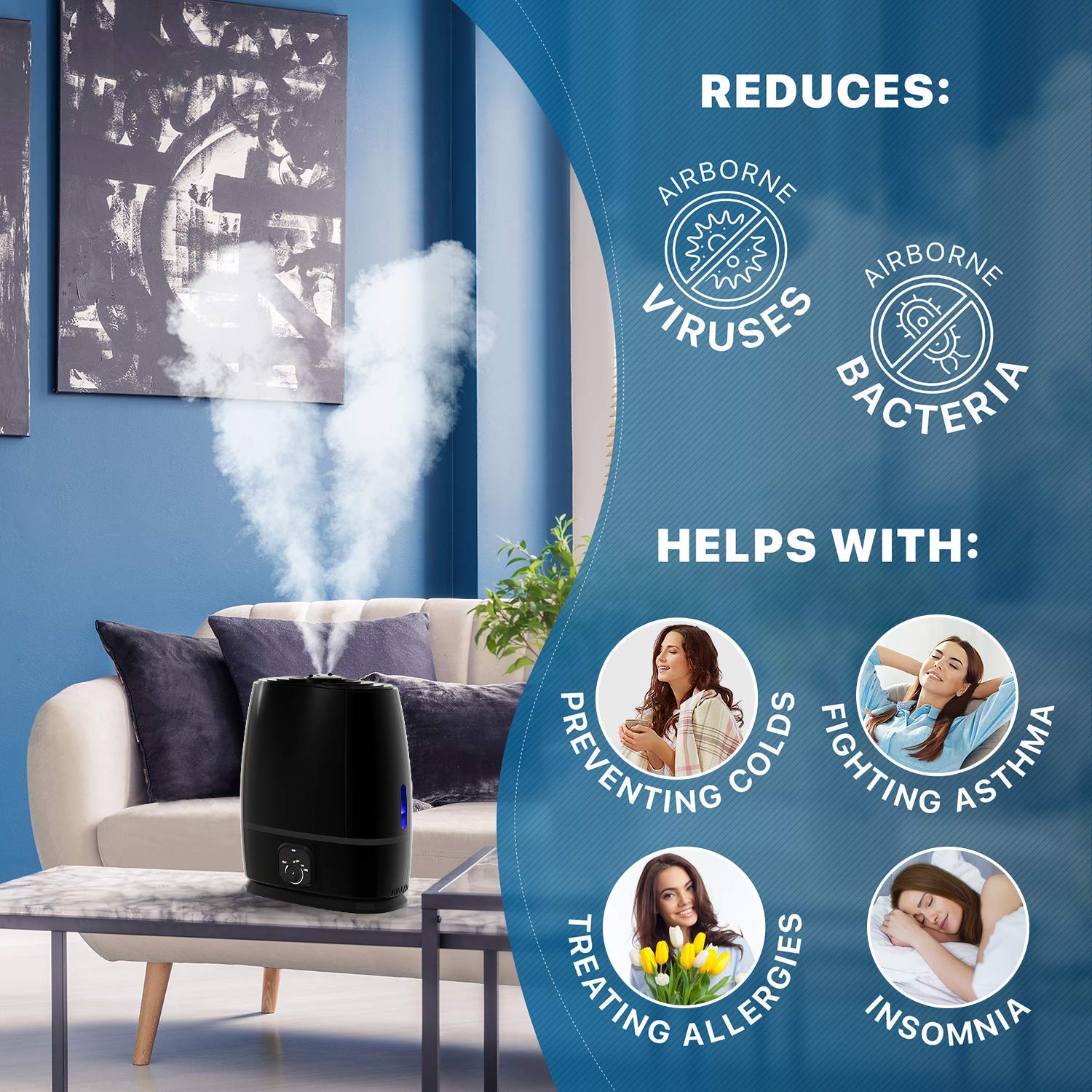 Features
(1.6gal) tank, with a super high mist output up to 270ml/hr
360-degree rotating nozzles and fully adjustable mist and steam output knob
Automatically turns off when it runs out of water
Built-in essential oil tray and blue LED nightlight induce a calming vibe
If you are looking for an ultrasonic humidifier that it is in for the long haul, this Miroco, 6L water tank model is worth considering. Ideal for large rooms, the 1.5 gallons of water ensure 30 hours of running continuously, on medium setting.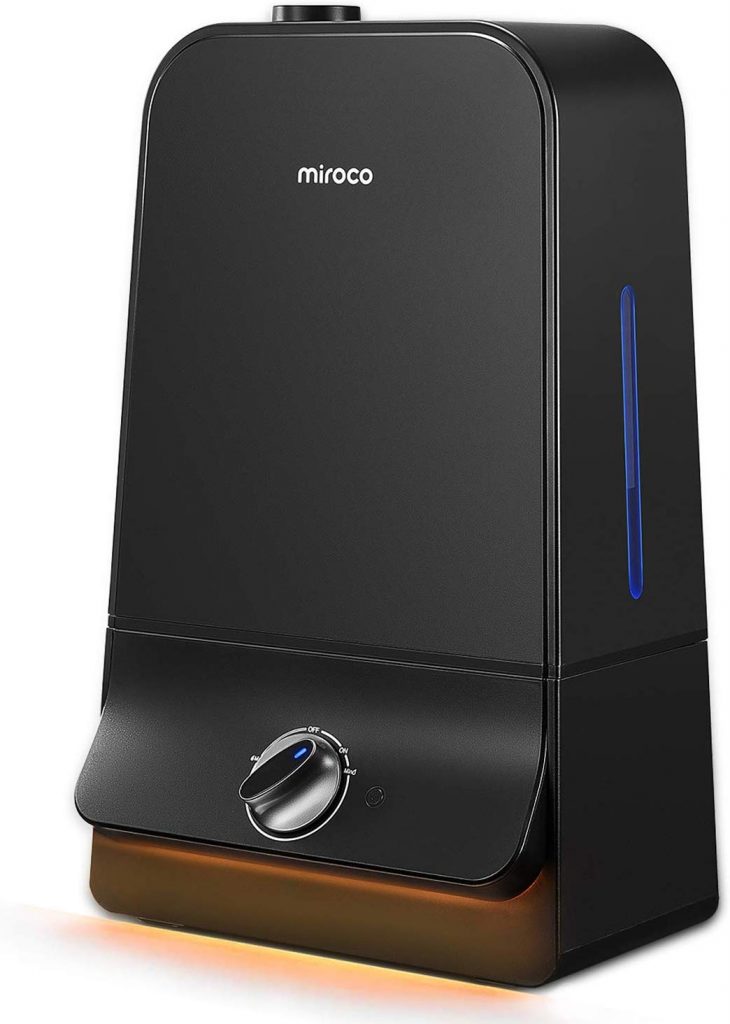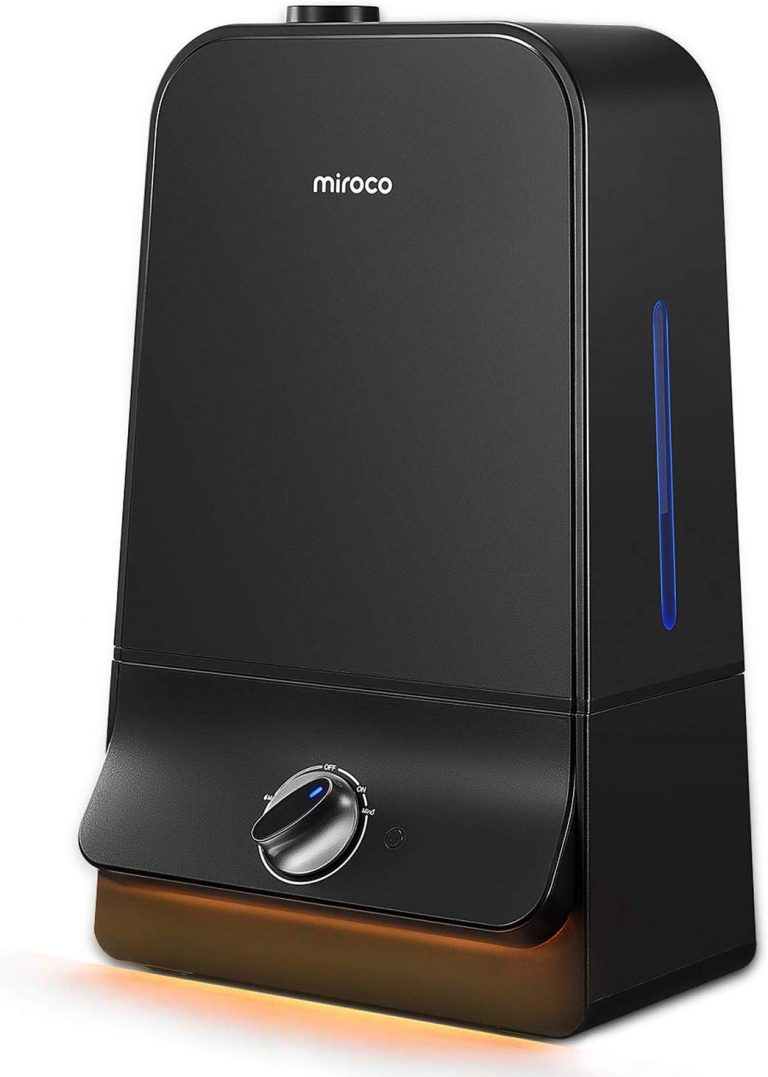 Features
Super quiet fan lowers the noise level to 26dB
On a low setting, 60hrs of continuous use; suitable for rooms up to 40m²/430ft²
Easy Refill: The 90mm water inlet allows you to refill and clean the machine with ease and convenience.
Optional Night Light and safe, automatic shut-off when running out of water
Filter-free operation
Still undeterred, the popular Pure Enrichment MistAire ultrasonic humidifier serves promptly and efficiently thousands of customers. It has an easy to fill, 1.5-liter water tank. On one full tank, you can enjoy uninterrupted operation up to 16 hours, on the high setting.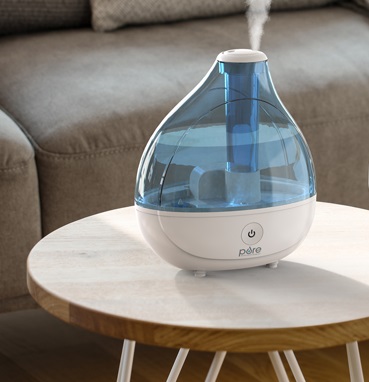 Features
360-degree mist nozzle and dual-speed control
Optional night light
Automatic shut-off safety feature
Recommended for Room Size Range: 100-300 sq. ft.
The first aspect that makes this model stand out in the crowd is the LED display with integrated humidistat. In addition, you can't ignore the generous 4L/ over a gallon water tank that lasts for 12-30 hours, depending on the mist setting. It is designed to humidify the air in rooms up to 10-30 m² / 107-322 ft².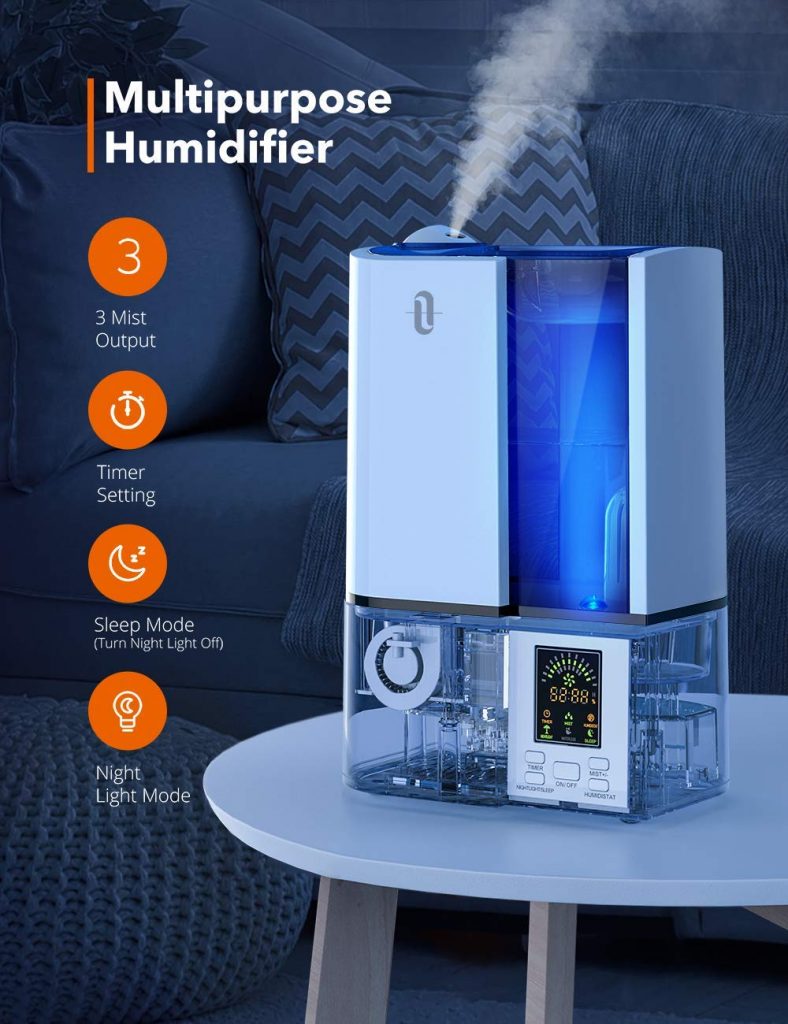 Features
Microporous Filter Cartridge: filters micro-organisms and bad odor from water
Automatically turns off when the tank is waterless or elevated
Three mist levels
Nightlight & Sleep Mode: Choose to turn on the nightlight, or enter sleep mode to shut off LED screen
When you want the best of both worlds it is good to have options. This model is a great candidate, due to the sleek design, intuitive, touch display, remote control and aromatherapy option.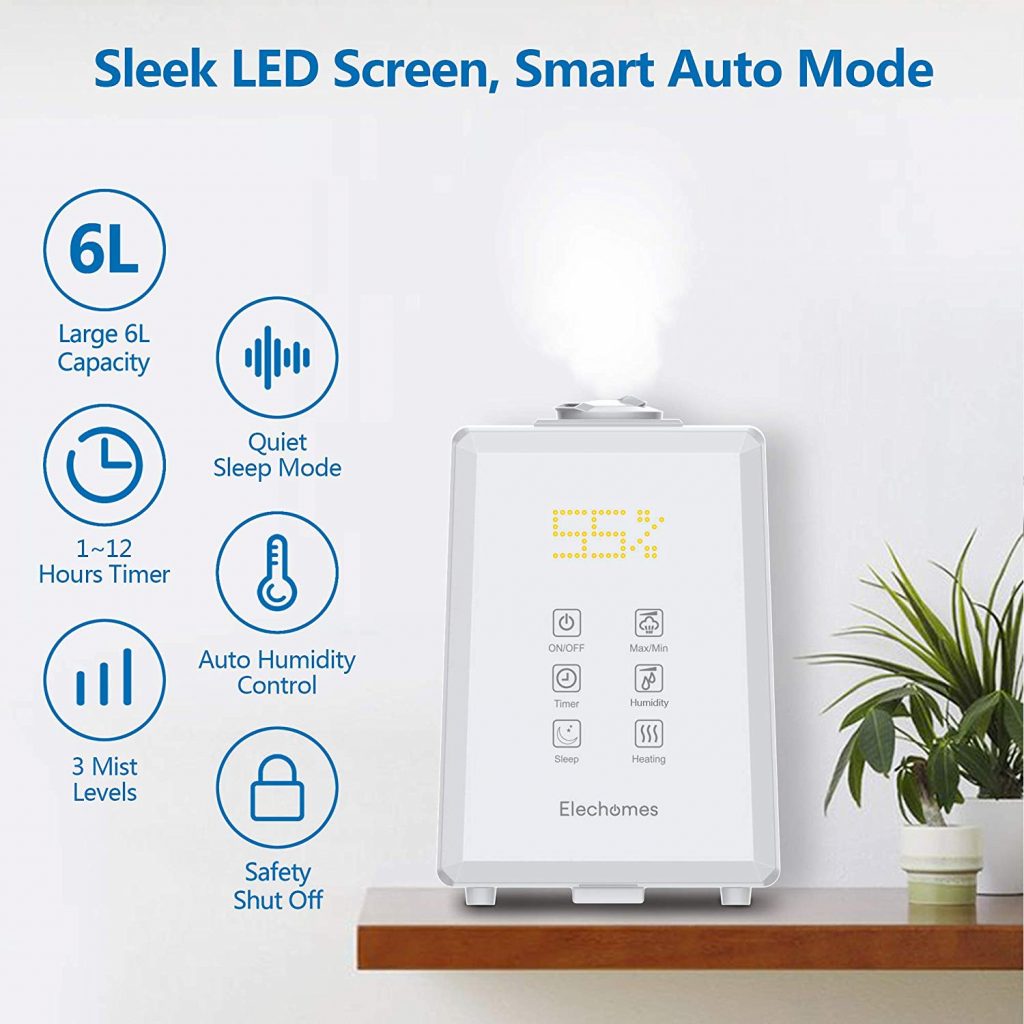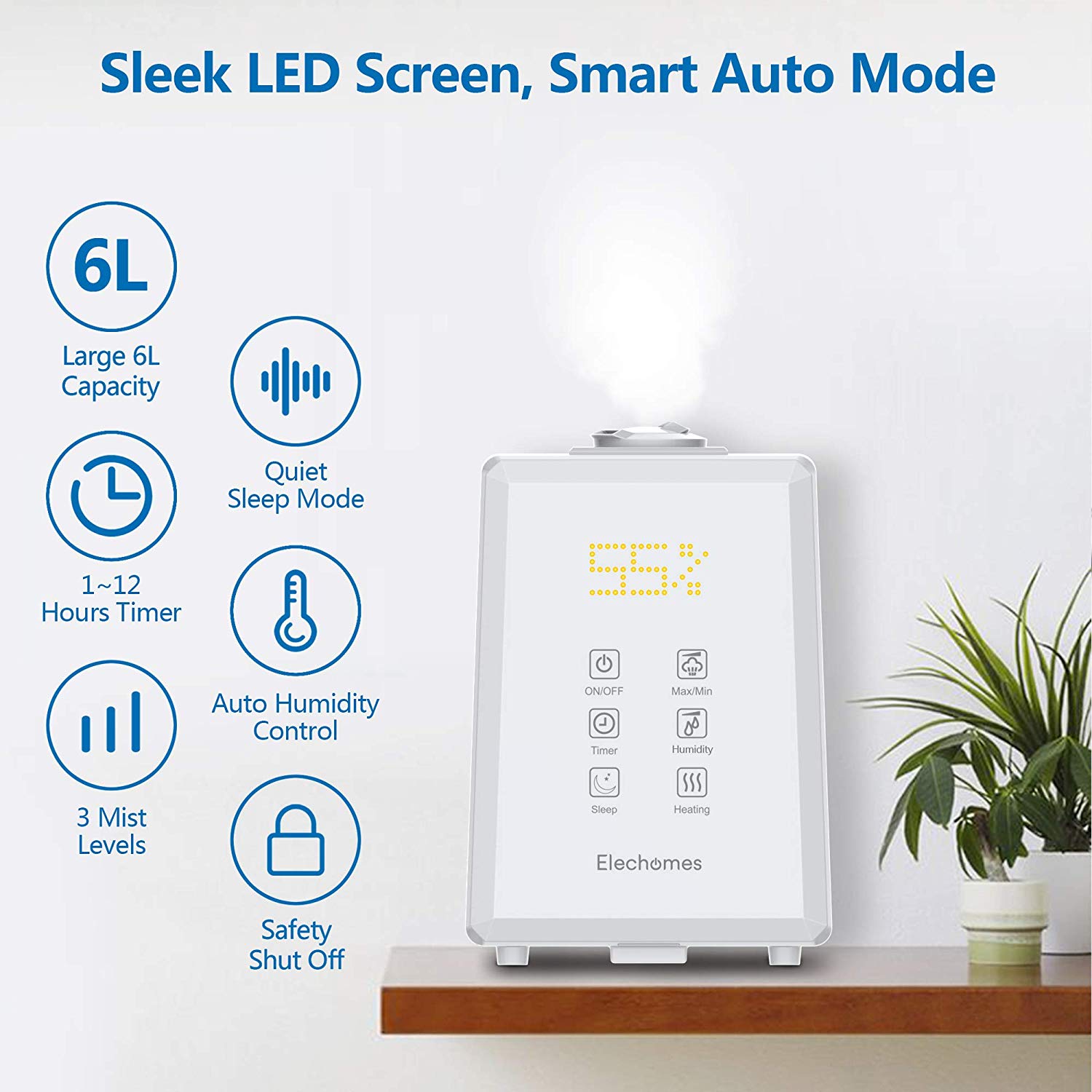 Features
Cold and warm mist humidification
State-of-the-art humidity sensor for enhanced control over the humidity levels in the room
6L tank and dual 360° rotatable nozzles ensure the required humidity for rooms up to 750 sq ft
Built-in aromatherapy box
If you want the powerhouse of ultrasonic mist humidifiers, this model is not going to disappoint. The PowerPure 5000 produces up to 3 gallons of moisture per day and will humidify rooms up to 700 sq. ft. in size. The model features an optional negative ion generator for improved air quality. The model is designed with a permanent ceramic filter that softens and cleans the water in the water tank, so you can forget about exchanging filters.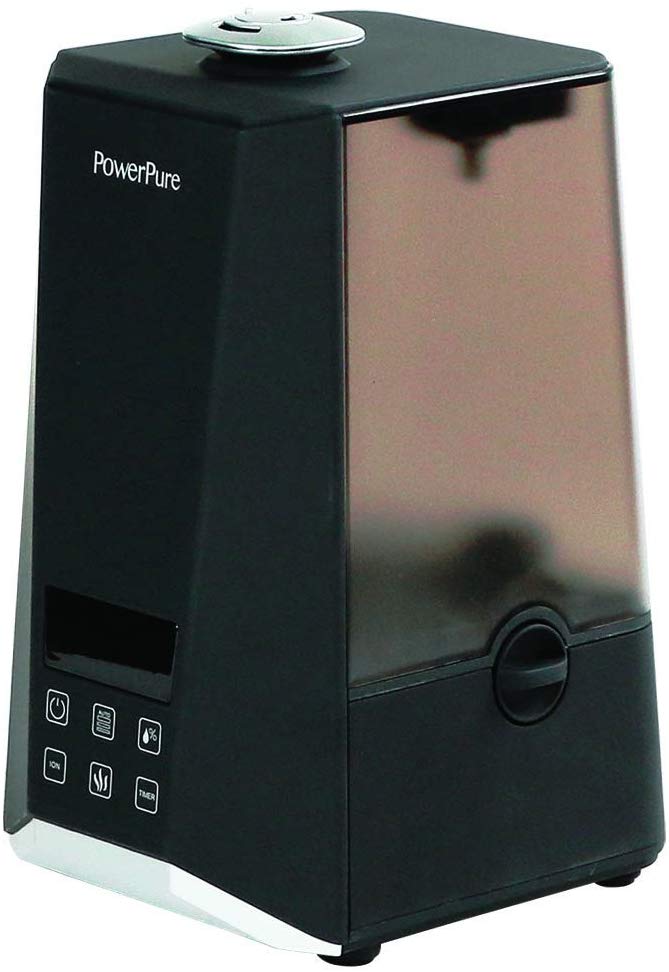 Features
Both warm and cool mist humidification
Permanent, money-saving ceramic filter that is designed to soften and clean the water in your water tank
The auto shut-off feature turns the humidifier off when the water tank is empty
Besides LCD control panel a Remote control makes the user experience a breeze.
Conclusions And Tips For Using an Ultrasonic Humidifier Safely
Whatever type of humidifier you choose, adding this type of device to your space has several benefits. Humidifiers are designed to maintain appropriate humidity levels in the air. Having moisture in the air is of vital importance and can help reduce the effects of colds, prevent nosebleeds, chapped lips and, equally important, help your furniture last longer.
Like any other type of humidifier, an ultrasonic humidifier helps make the air in your home more comfortable and maintains a good balance of moisture in the air.
Regular cleaning is important, regardless of the type of humidifier you decide to use, especially to maintain the good air quality in your home.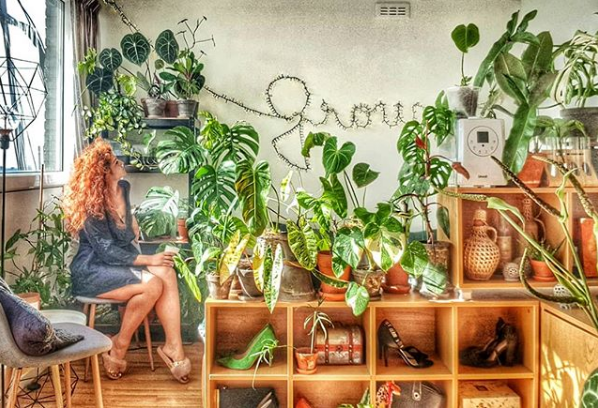 Before buying a certain model, check out how easy it is to clean because some of the humidifiers have a very angular design. Furthermore, if the ultrasonic humidifier is not in operation for more than one week empty the water tank to prevent germs from multiplying. Finally, keep in mind that the mist may contain lime deposits.
Therefore, do not place the humidifier on highly polished surfaces to risk scratches when you clean them. Do not point the mist nozzle directly at furniture or wallpaper to avoid condensation damage.