Best Essential Oil Diffusers under $50
Essential oil diffusers are small devices that produce an aromatic mist that moistens and cleans the air. Therefore,  they are mainly used to fight allergies, prevent colds, help with respiratory issues, dry skin and etc. Many essential oil diffusers have affordable prices under $50. But searching for the best essential oil diffuser might be a rocky road. Namely, the manufacturers and the sellers always have the best words about their products. But sometimes the reality it's different. On the other hand, if you want to find an honest opinion for specific essential oil diffuser you need to go through multiple reviews. But that can be very time-consuming. For that purpose, here is a list of the best essential oil diffusers under $50.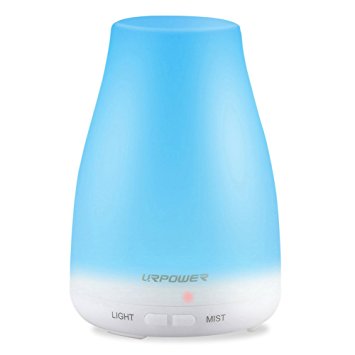 The URPOWER essential oil diffuser holds 100 ml of water and can work up to 6 hours on a single water filling. Plus, costs way under $50! Produces an expanded amount of mist that efficiently fights dryness and stuffiness in the air. Furthermore, features an option to change in 7 different colors that make the room more appealing. Comes with two timing options so you can choose between continuous and intermittent mist. The package includes a measuring cup for convenient water filling. Lastly, you won't sense its operation because it's whisper-quiet.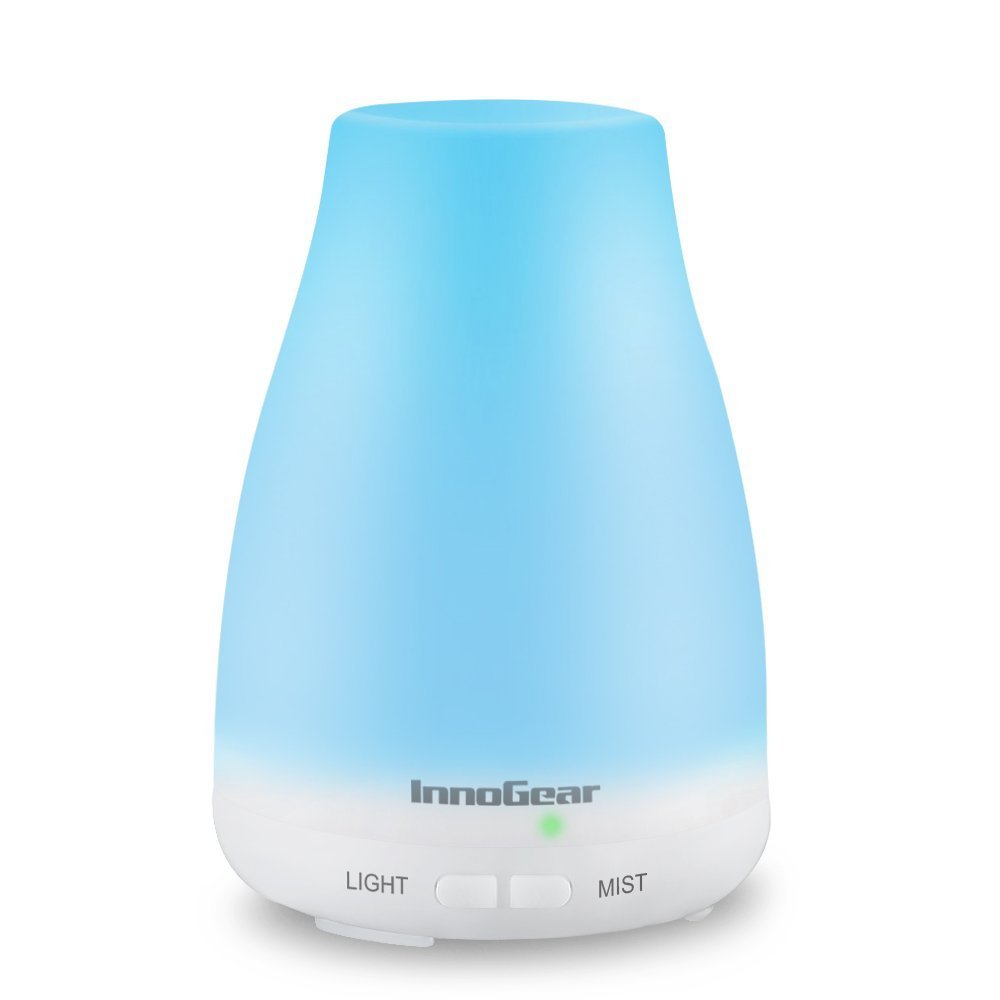 InnoGear essential oil diffuser is a small convenient device that spreads cool mist mixed with an essential oil. With its operation provides relief from a cough, dry skin, colds, flu, allergies and kills unpleasant odors caused by pets, cooking and tobacco. Additionally, has two working modes and can run up to 3 hours in continuous mode and up to 6 hours in intermittent mode. The unit is a silent worker that is ideal for overnight use. And you can pick one of the 7-color LED lights and use it as a nightlight. The device automatically shuts off when there is no water in the tank.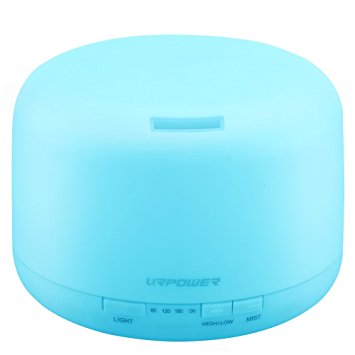 The URPOWER 500ml essential oil diffuser is a great option if you need a device that can operate longer and cover larger space. And this device can work up to 10 hours with a full water tank. Additionally, the device performs as a non-aromatherapy humidifier and a nightlight for your bedroom. Accordingly, you can choose from the multiple color selection and adjust the luminosity to a level that works best for you. The working modes provide an option for controlling the amount of mist that the device produces. And the auto shut off reacts when the water tank is empty.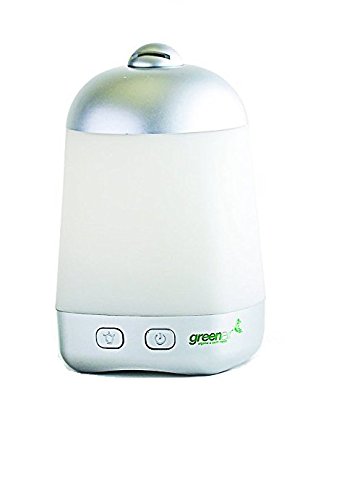 GreenAir essential oil diffuser is equipped with ceramic rings to prevent corrosion that can occur from the use of essential oils. Furthermore, you can easily move it from one room to another or bring it to your workplace because the unit is lightweight and easily portable. Requires 150ml of water and has the ability to work up to 4 hours. And you get to choose the side and the direction where the mist goes. Easily blends with any interior décor and creates a relaxing ambiance thanks to the 6-color light choices. Lastly, the unit will turn off by itself when there is no water in the tank.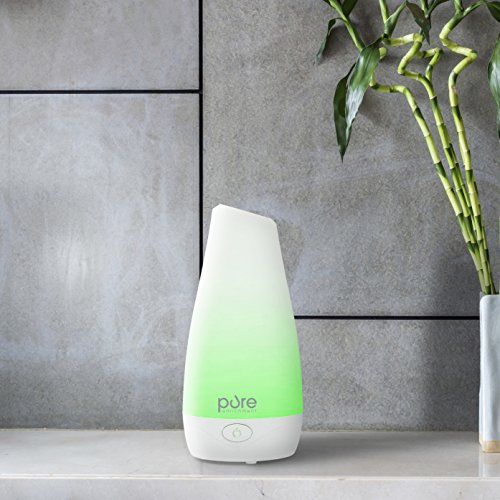 With its operation covers up to 250 square ft. of space with fresh and clean air that can reduce the symptoms of cold, respiratory issues, allergies and more. In addition, the ultrasonic whisper-quiet operation makes it a perfect addition to your bedroom or workplace. Plus, you can choose the color of the light to match with your surroundings. And the unit will automatically turn off when the tank runs out of the water.