Tips for Choosing the Best Essential Oil Diffusers
Essential oil diffusers are devices that create a relaxing atmosphere and aromatherapy. Also, with a few drops of specific essential oils, they can help with respiratory issues, colds, allergies and etc. Before purchasing an essential oil diffuser for yourself, there are certain things you need to take into consideration. Therefore, finding the best one in the ocean of millions of online and in-store offers might seem overwhelming in the eyes of a beginner. But let us break it down for you. Here is a helpful list of tips for choosing the best essential oil diffuser for you.
1. Determine Your Budget
First of all, you need to decide how much you would invest in an essential oil diffuser. Prices start as low as $8-$9. But the ones with a decent quality cost at least $18 to $20. Also, keep your eyes wide open because often time you can find pricier models on sale.
2. Decide on the Size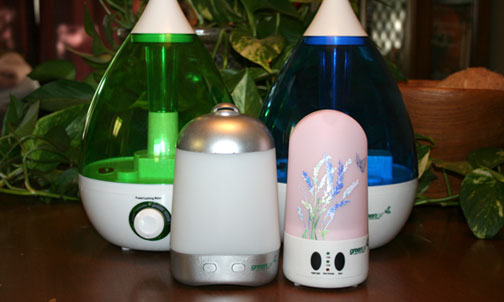 The size refers to the actual size of the essential oil diffuser and how much space can cover with its operation. Essential oil diffusers with a bigger tank have the capacity to cover larger areas. On the other hand, smaller essential oil diffusers are easily portable and you can move them from one place to another. If you want to use the same essential diffuser at your workplace and home you can get a small one that is easy to carry around.
3. Look For a Device With Automatic Shut off
The most important safety feature is the automatic shut-off. Therefore, essential oil diffusers with an automatic shut-off will automatically stop operating when the water in the tank is used. This attribute prevents the device from overheating and burning. Additionally, essential oil diffusers that feature auto shut-off are perfect for overnight use. Because you can sleep and relax in an aromatic ambiance with nothing to worry about.
4. Make Sure You Have Light Options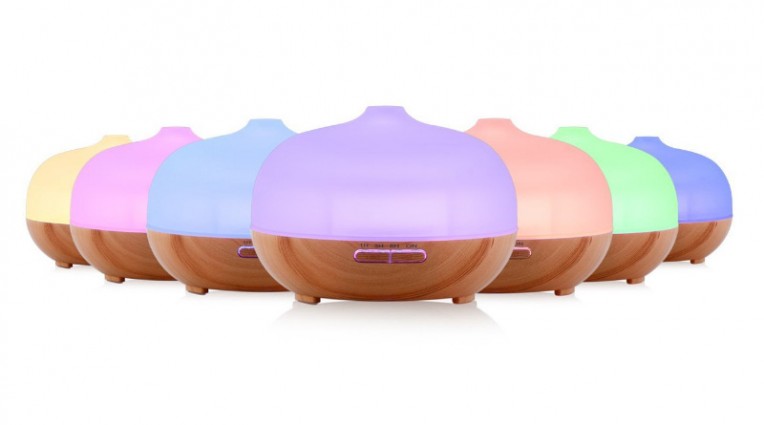 Many essential oil diffusers feature LED lights in multiple colors. The lights are adjustable in different colors so you can create the perfect ambiance to match your mood. Also, some models feature a choice to adjust the light at bright or dim mode. The option to control the luminosity allows you to use the diffuser as a nightlight in your bedroom. These models are ideal for kid's rooms so your little ones won't be afraid of the dark.
5. Check if the Unit Has a Timer
Having a timer in your unit is really helpful. Namely, by programming the device before using, you can choose the length of the operation. Simply set by choosing one of the possible options, sit back and enjoy. Accordingly, the device will run for a certain amount of time and will automatically turn off when the time is up.
6. Check the Operation Time
The operation time in most cases depends on the capacity of the water tank. Therefore, essential oil diffusers with tanks that can accommodate a larger amount of water will have the ability to run longer. Small essential oil diffusers with 100ml water tanks usually run 3 to 6 hours depending on the operation mode. On the other hand, big essential oil diffusers with a tank capacity of 500ml have the ability to work for 10 hours continuously.
7. How Good is the Airflow
Airflow stands for the rate at which the essential oils are misted into the air. Even though it's impossible for you to impact the airflow, make sure that you get an essential oil diffuser that evenly diffuses the oils in the air.
8. Changing or Refilling Oils and Cleaning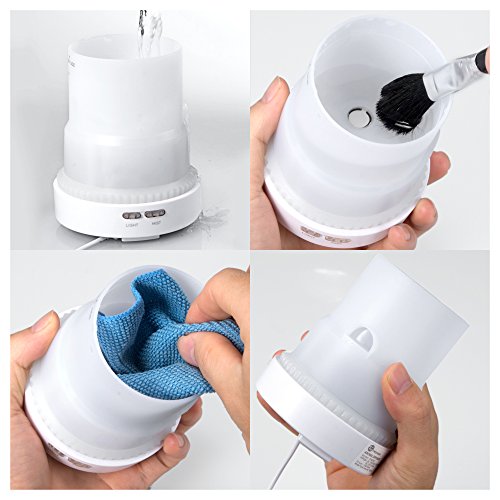 Different essential oils have a different impact on your body. And you probably won't use only one essential oil all the time. In case you have your eyes on a specific essential oil diffuser, make sure to read if other customers enjoyed the product. To wrap it all up, you need a unit that won't ruin your mood with a complicated process of changing the oil. Additionally, the cleaning should be easy and effortless as well.