Best 4 Mist Humidifiers for Colds
As an alternative medicine, especially in the flu season, you might want to consider using a humidifier as a prevention or as a part of the treatment. Humidifiers are keeping an optimal level of moisture in the air that helps to relieve a sore throat, cough, loosen secretions in your throat and lungs, so they are easier to cough up etc. Maintaining an optimal level of humidity decreases the irritations that usually occur during colds. Be aware that it is highly recommended to clean your humidifier after every use and leave It to dry completely before reusing it, because mold grows in moist areas, and therefore humidifiers can provide a suitable environment for these organisms. But if you take a good care of the hygiene of your humidifier you will be amazed of the various health benefits, especially in the season of colds. Check the list of the best 4 humidifiers for colds, that we created for you.
1. Vicks warm mist humidifier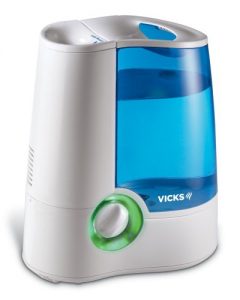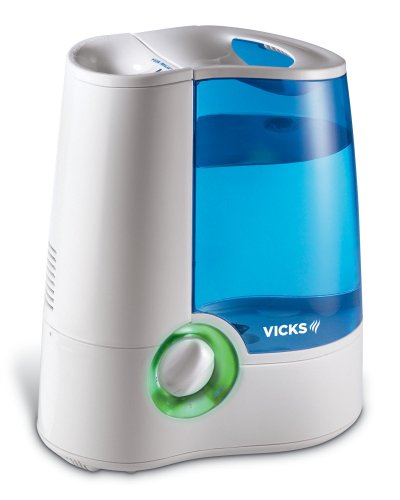 The Vicks warm mist humidifier is one of the best for cold and sinuses stuffiness because comes with a medicine cup so you can add Vaposteam or Kaz inhalent that will emit medicine vapor that soothes. The water tank holds 1-gallon of water that is good for 12-hours of operation. With its safe automatic shut off and quiet operation, this humidifier is convenient for use while sleeping. The unit produces a steam vapor that is 96% bacteria free with 2 comfortable settings: low and high. You can use the humidifier without medication as well. A filter is not required, but to avoid mineral build up use distilled or filtered water.
2. Honeywell HCM350W Germ-Free Cool Mist Humidifier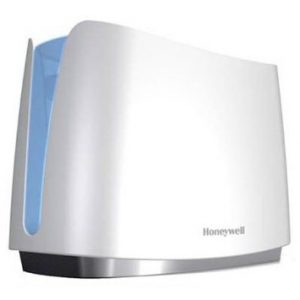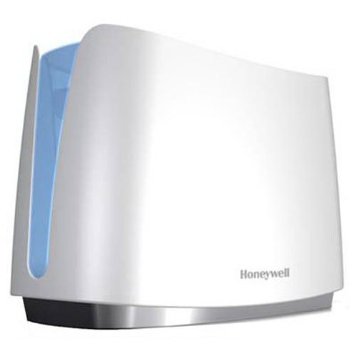 This humidifier has many features: dishwasher safe parts, a tank that holds 1.5 gallons of water and runs for 24 hours on low setting, so you don't have to refill it that often, durable and convenient design that makes it easy to use, fill or carry around. Honeywell HCM350W is designed for medium-sized rooms and while operating eliminates up to 99% bacteria, viruses, fungus, mold and other impurities in the air, which makes it a perfect addition to your cold treatment. Comes with 3-speed settings to adjust moisture output and sound level, and performs 25% quieter than other evaporate humidifiers.
3. Boneco Warm or Cool Mist Ultrasonic Humidifier 7147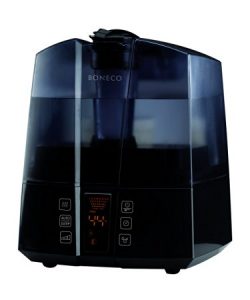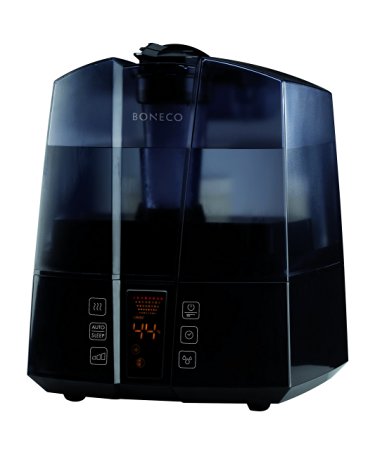 Depending on the season, health issues and other personal preferences is good to have an option to choose between cool and warm mist. This humidifier makes that decision easier than ever with the two options available in only one device. Boneco 7147 humidifier produces mist through high-frequency vibrations, not rotating disks and fans, that can cover up to 600 square feet rooms. It is a whisper-quiet operating humidifier that can keep an optimal humidity level thanks to digital display and programmable hygrostat. Comes with an antibacterial system that can purify the air up to 24 hours with 3 gallons of water.
4. Pure Guardian H4610 Ultrasonic Warm and Cool Mist Humidifier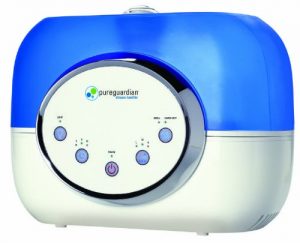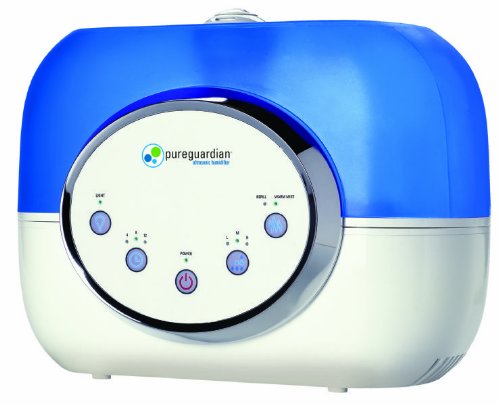 Another humidifier that can produce both warm and cool mist, depending on your current desire. Unbelievable 120 hours of operation with only 2 gallons of water, the Pure Guardian H4610 humidifier is great for medium to large rooms. With 3 available speed settings, 12-hour timer and a night light, this ultrasonic humidifier quietly produces a fine mist that humidifies the air. Silver Clean Protection Technology enables the mold and mildew to grow on the surface of the water tank. If you have a sore throat, cold, allergy or dry skin, this product will definitely help you with those issues.
Conclusions
I have been cold a couple this winter and is not a pleasant thing usually, at night I was waking up with my thought dry because I hadn't any humidifier. After having one things changed and I was able to have a nice sleep again without any dry throught. Hope this selection with the best mist humidifiers for cold helps you too.