Mist Humidifier Lamp Models
A lamp produces a comforting light during sleep and it is particularly helpful in a household with babies or small children. With its help, there is no need to turn on the lights in the room and wake the little one up when you want to check on what he's doing.
Furthermore, paired with a mist humidifier allows you to enjoy more versatility and functionalities. Mist humidifier lamp models can be found in various shapes and models to fit any environment and answer different requirements.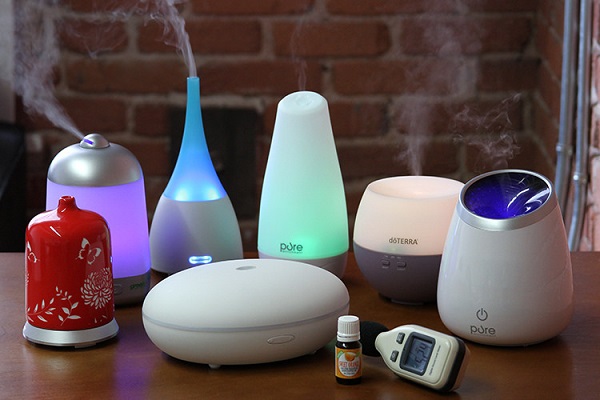 They can project certain lights or patterns which provide a calming, relaxing environment. Some types of lamps are in the form of animals or objects providing a fun experience for the kids. They facilitate easy breathing and comfort the irritated sinuses or dry skin.
Check out our selection of the best mist humidifier lamp models these days.
Mist Humidifier Lamp Models
This new and improved version of the URPOWER mist humidifier is literally a best-seller! The dual functionality doubles the user's advantages: better sleep, easier breathing, relieved sinuses, a relaxed environment.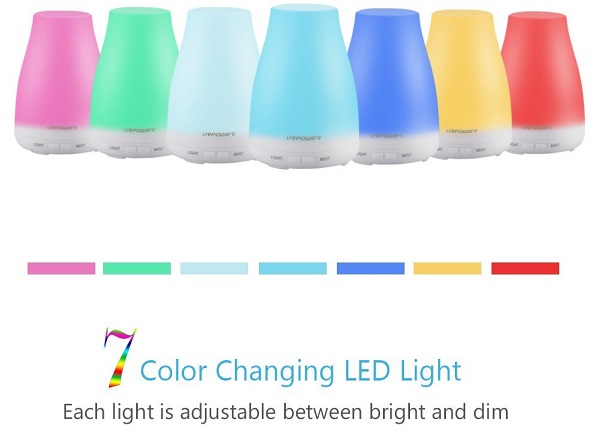 Features
Fights against the effects of dry air to eliminate dryness and helps with dry chapped skin, lips and dry sinuses
Enjoy a customized experience: add your favorite essential oil to give your room a pleasant scent
Choose between 7 color changing lamps
Programmable on/off cycles
Auto shut-off when the water runs out
Adjustable two mist settings: continuously and intermittently
Capacity: 100ml
Working time: up to 6 hours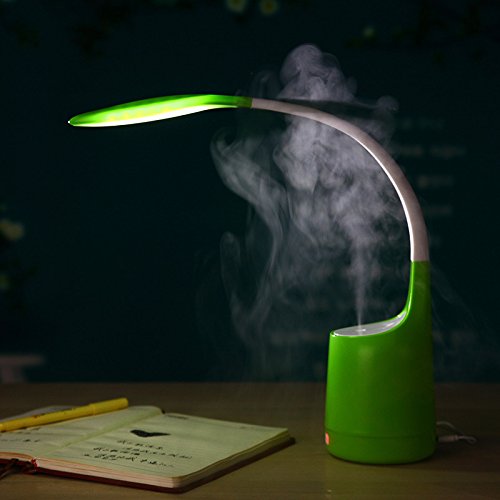 iMagitek is a LED lamp and a mist air humidifier. As a lamp, it provides a 3-level adjustable brightness. Meanwhile, a full reservoir can provide a comforting level of humidity for about 4h on continuous mode and 8h on intermittent mode.
Features
3-level adjustable brightness
Cool mist air humidifier runs for about 4h on continuous mode and 8h on intermittent mode
Auto-shut off when running out of water
360 degree adjustable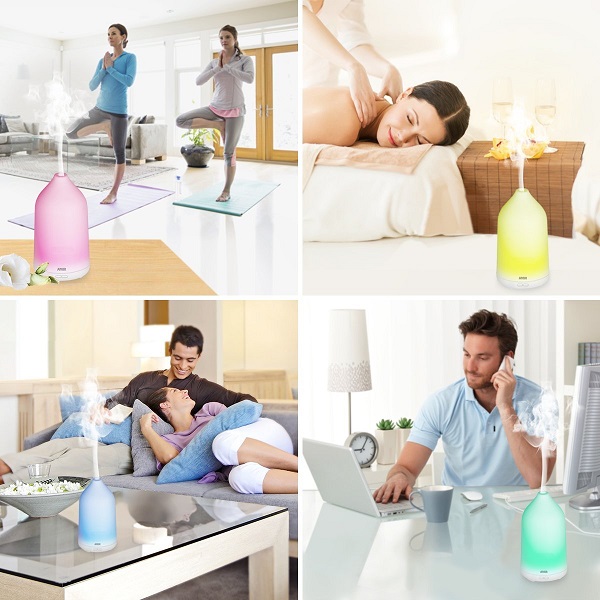 This versatile mist humidifier provides an incredibly soothing and relaxing environment. It has an elegant design and you can move it easily from one room to another. As a lamp, it comes with 7 color changing led lights that create a charming atmosphere at night.
Features
Three functioning modes:  intermittent mist (mist 30 seconds and pause 30 seconds), continuous mist, off – you may use it as a color changing light without mist
Working time: 3-6 hours
Water tank capacity: 100ml
Noise Level: less than 35 dB
Automatic shut off safety system

With a unique, modern design and dark wood grain base, TomCare humidifier lamp fits your home and office perfectly.  The generous 700ml capacity water tank allows the gadget to provide comfort and relaxation for 20 hours in low mist mode and more than 10 hours in high mist mode.
Features
Two mist modes: high and low
Customized experience: you can program it to work for 1 hour,3 hours,6 hours or continue using until the water runs off when it automatically shuts off
It doubles as a nightlight. Choose between 7 colors. You can choose gradually changing mode or one color mode with bright or dim adjustment.

With BESTEK  you can enjoy a romantic and relaxing atmosphere anytime you want. It has 7 colors LED lights with 3 modes: 7 lights auto circle changing( soothing lighting fades between colors) / one fixed color/ no color but diffusing moisture.
The 300ml capacity water tank is perfect for large rooms(220-270 sq ft) and it ensures soothing moisture from 6 up to 10 hours depending on the mist mode.
Features
4 timer settings:1h/ 3h/ 6h/ continuous

Low/high mist mode
For the tech aficionados, there is no reason to compromise: with Sangado aromatherapy ultrasonic mist humidifier you get the best of both- voice control to turn on/off the diffuser or change the colors.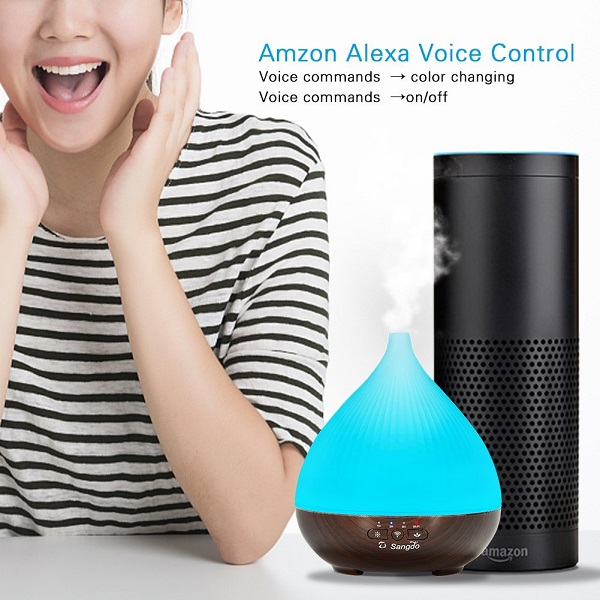 Features
Working time: from 6-9 hours (depending on the mist quantity you choose)
Compatible with Android system and IOS for remote control- such as powering on / off, changing the light colors, adjusting the mist quantity, setting a timer
Works with Amazon Echo: power on/off and also changing the light colors
This USB humidifier shaped like a turtle is the cutest thing! It also functions as an ionizer improving the quality of the indoor air and providing a comforting and relaxing ambient. The therapeutic, multi-mode and smoothly fading through 7 colors in a 1-minute cycle are a great perk too.
Features
USB Cool Mist Air Purifier Humidifier
Water tank capacity: 160ml
Waterless auto shut-off function