The Best Humidifiers With Remote Control
Whether summer or winter, the air can become dry and hard to breathe, and the easiest way to boost your comfort and to breathe easier, to stay healthy and sleep well is to buy a room humidifier. In winter due to central heating and lack of ventilation the air can become extremely dry in the house and this can lead to respiratory infections, allergies and dry skin. A humidifier will relieve breathing problems caused by clogged, inflamed sinuses. Do not hesitate to use it, especially if you have a child with restless sleep! You will see that it will wake up happy and refreshed in the morning. To make it even easier to use check out this selection of the Best Humidifiers With Remote Control.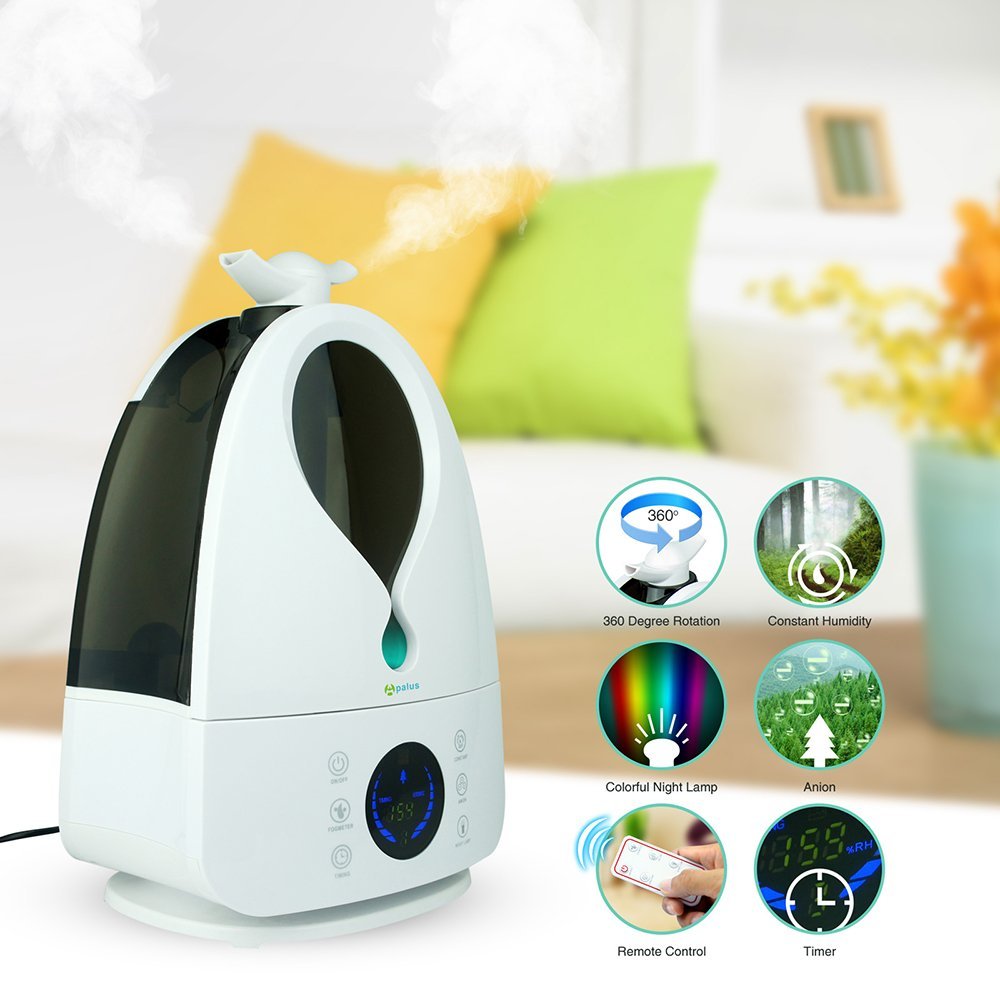 Features
Auto shut-off function when water reaches minimum level
Generous 1 Gallon water tank design runs 24 hours on one filling. It humidifies air in rooms up to 300 sq.ft.
It produces rich anion negative ions, healthy air, with 360 degree free rotating outlets.
Automatic moisture balance system helps keep the ideal, constant humidity. This model has 3 settings from approx.150 ml/H-350ml/H to select the desired amount of mist
Noise controlled < 35 dB(A).
The remote control helps you operate the humidifier from almost anywhere in the room.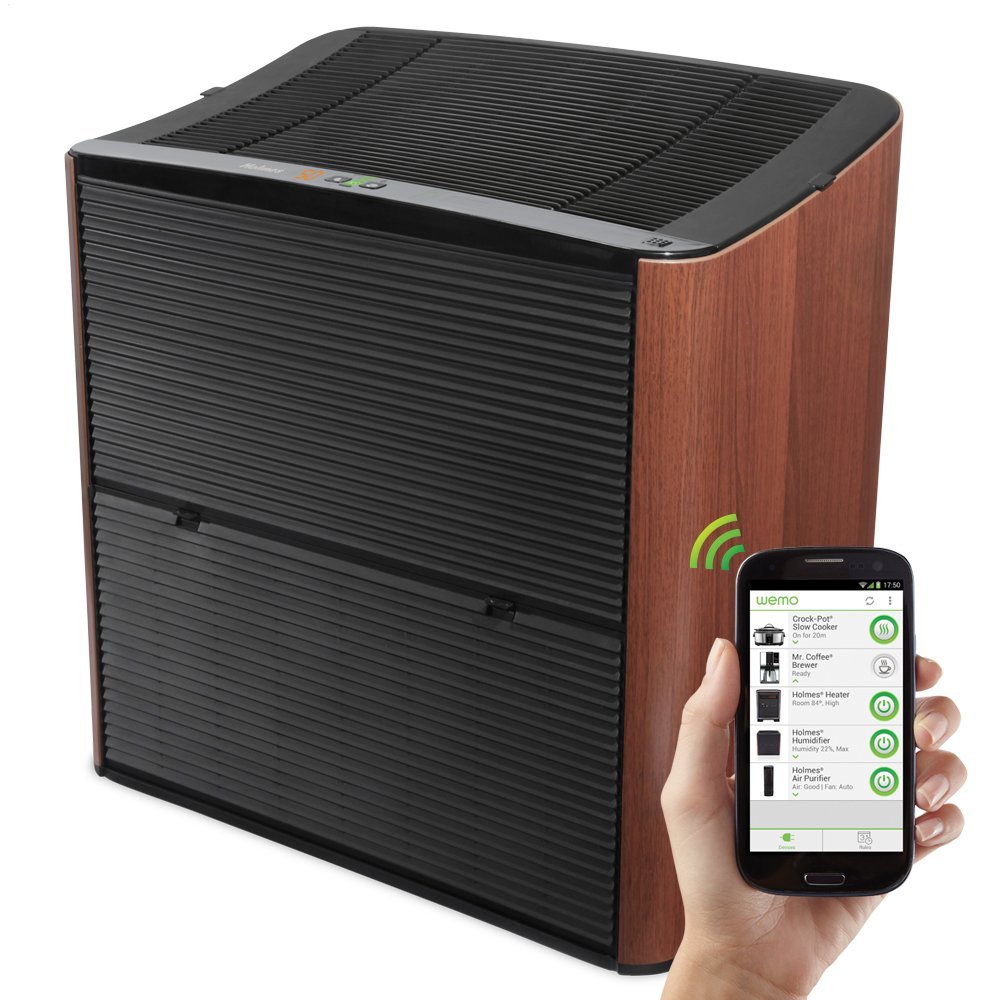 Holmes designed a line of smart humidifiers which can be controlled  with WeMo app via Android or Apple devices and  helps you manage and maintain your home environment from anywhere using your smart device. You can check the humidity level, get an alert when the water is low and get reminders when filters need changing. You can also adjust settings or schedule the humidifier's operation right on your smart device .
Features
4-gallon water capacity
2500 sq. ft. coverage
6.75-gallon mist output per day
5 comfort levels with 60+ Hr. of run time
Digital controls with auto humidistat
Pure Evaporative Cool Mist technology provides 100% filtered air
3 Years Warranty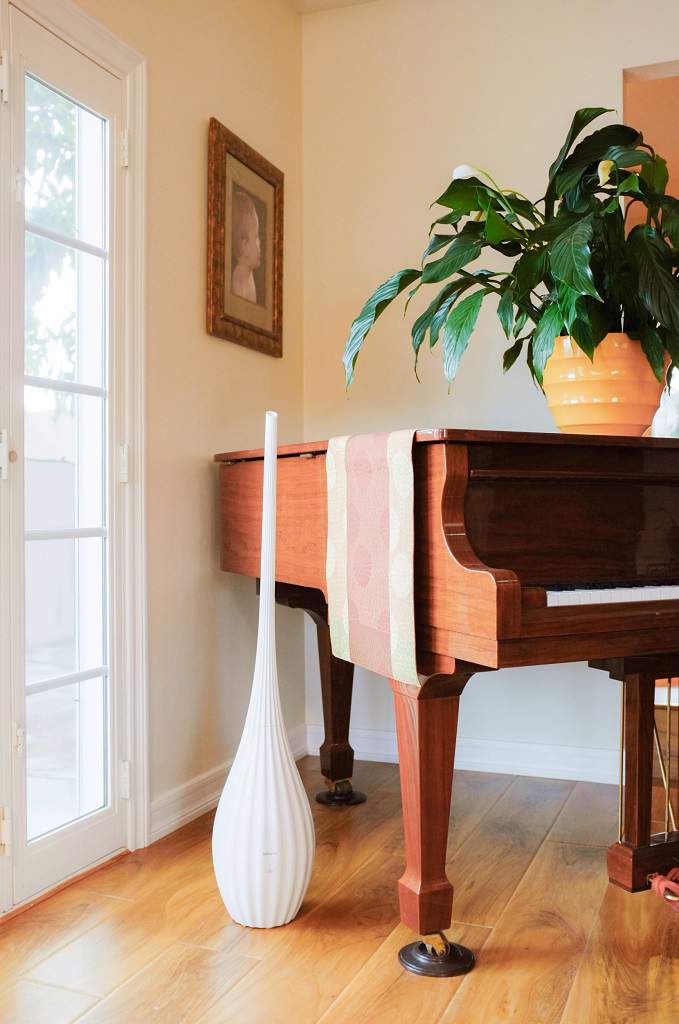 Features
Sleek, modern vase design with adjustable height makes it ideal for use in both commercial and residential spaces
It provides soothing cool moisture to dry environments for easier breathing and a better night's sleep
9.5 pint tank lasts up to 45 hours on a single fill
Effectively humidifies up to 650 square feet
Low water level indicator
Internal demineralization cartridge to protect the unit from scale buildup
It uses ultrasonic technology making it energy-efficient
8 different mist settings complete with musical alerts
Near-silent operation: 35 dB
Includes a remote control with a simple touch interface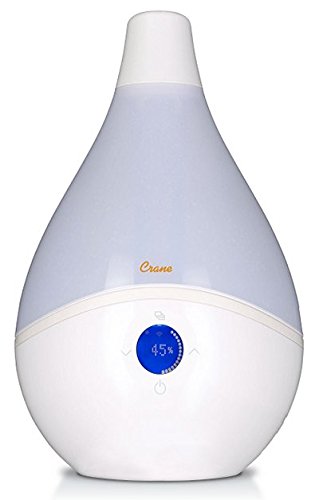 Crane has a great reputation for single room humidifiers: their wellness based, award winning design and top rated performance of their Drop has been providing customers with soothing moisture to help relieve the effects of dryness and congestion.
Features
Wi-Fi Connected Humidifier can be controlled from anywhere with free Crane Mobile App
Ultrasonic Cool Mist increases air moisture for easier breathing and a good night's sleep
Relieves cough, cold, and flu symptoms, nasal congestion, dry cough, sinus irritation, nose bleeds, and dry skin and hair
Clean Control Antimicrobial Material in the Base is proven to help reduce mold and bacteria growth up to 99.96%
Removable 1.5 gal. water tank runs whisper quiet up to 48 hours
Mists up to 2 gal. of moisture per day :effectively humidifies rooms up to 500 sq. ft.
360 degree mist nozzle with variable mist output and humidity control settings
Auto-Off function activates when water tank is empty
Does not require a filter to operate
LCD display with humidistat and sleep timer function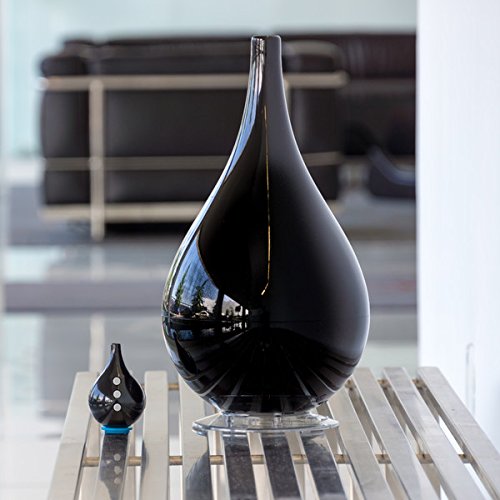 Features
Remote control
Anti-bacterial water tank holds close to 2.5 liters
Runs up to 20 hours
Humidifies up to 450 square feet
Aromatherapy
Timer function
Auto shut off when water levels are low
3 mist output levels
Super quiet
The ST 707 Cool & Warm Mist Humidifier with 6L tank capacity  is an ideal ultrasonic humidifier for homes, apartments, offices, etc. The Ultrasonic water vapour is highly beneficial to individuals. What makes ST 707  a great choice is high performance combined with low energy consumption.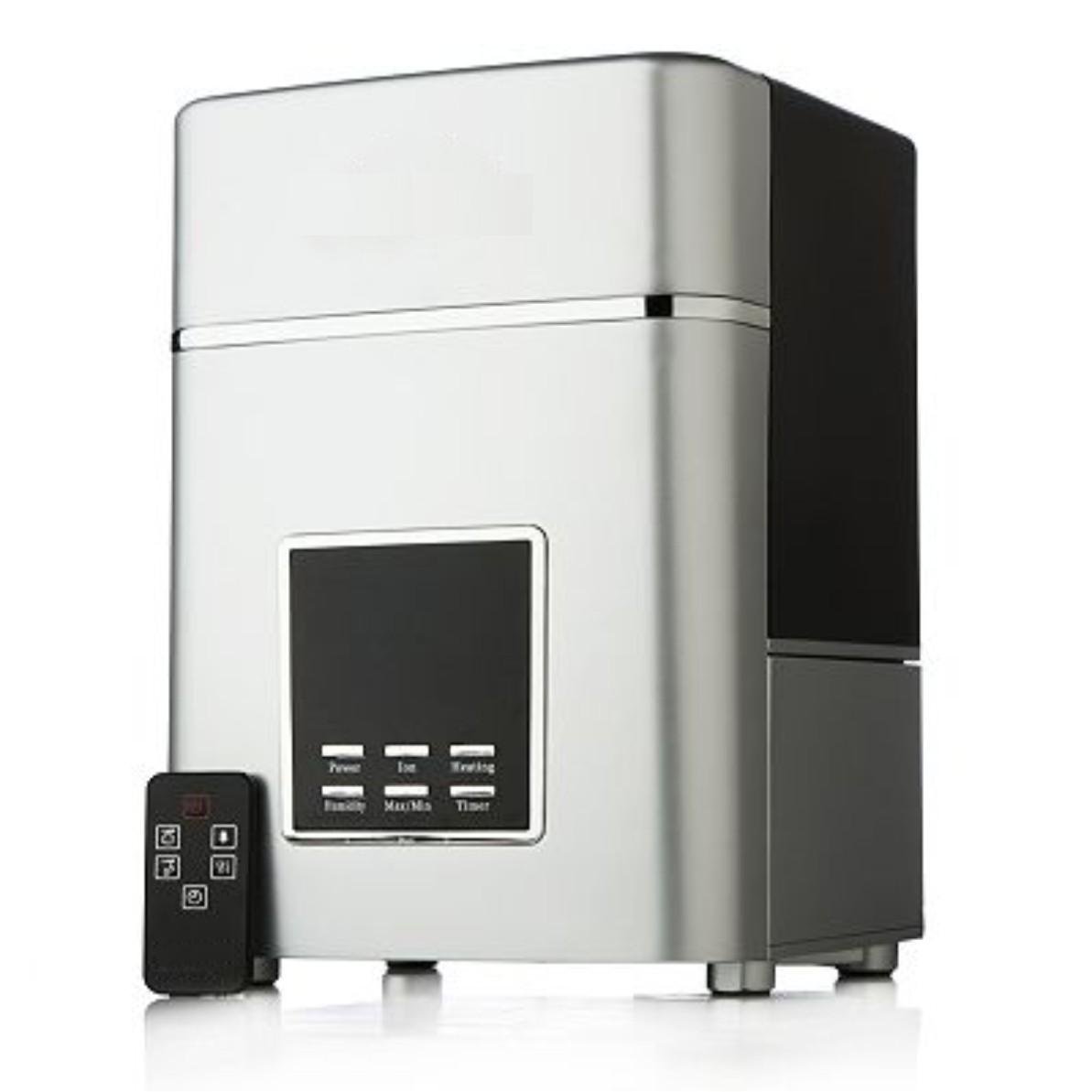 Features
Cool & Warm Mist with 6L tank capacity.
Healthy negative Ions to purify the air while providing a restful sleep.
Ceramic & nanosilver filter control of white dust, mould and bacteria and kill germs and viruses.
Automatic Humidifier Control, 12 hour Timer & Shut off
Built-in Hygrostat sensor automatically regulates spray mist to desired humidity level