Old School, Best, Ceramic Essential Oil Diffuser Models
My first essential oil diffuser was a ceramic one! With basic functionalities, no app control or LED lights, it did a great job of creating a chill ambient. There is still something really special about those tea light candles and their flickering flame! If you have the same nostalgia as me, you will be glad to discover some of the best ceramic essential oil diffuser models below!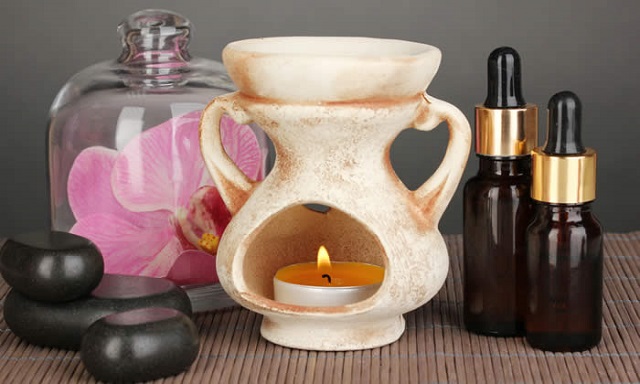 Best Ceramic Essential Oil Diffuser Models
Handcrafted, with cut-out floral design that allows light to go through, this ceramic essential oil burner is easy to use and spreads perfume in the entire house.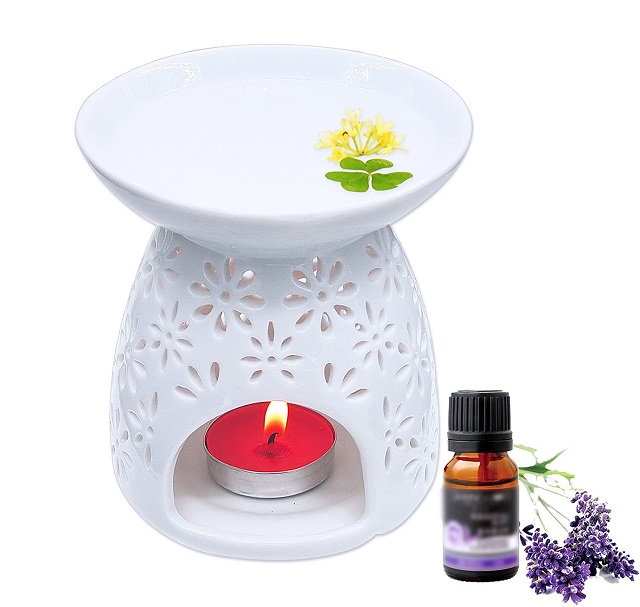 It is so easy and affordable to fill your home with incredible aromas using the Jinvun handmade oil warmer! It adds a creative touch to any decor and it makes a thoughtful gift as well.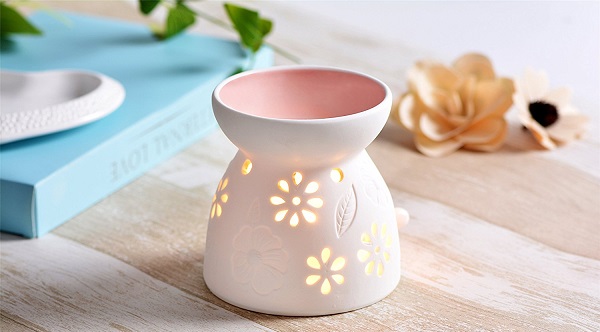 With a sleek, glossy look thanks to its glazed ceramic coating, this Ivenf oil diffuser creates a special ambiance in any room. While the two models above can work also with scented wax, this one is indicated only for essential oils since it can't hold much liquid and the wax could overflow.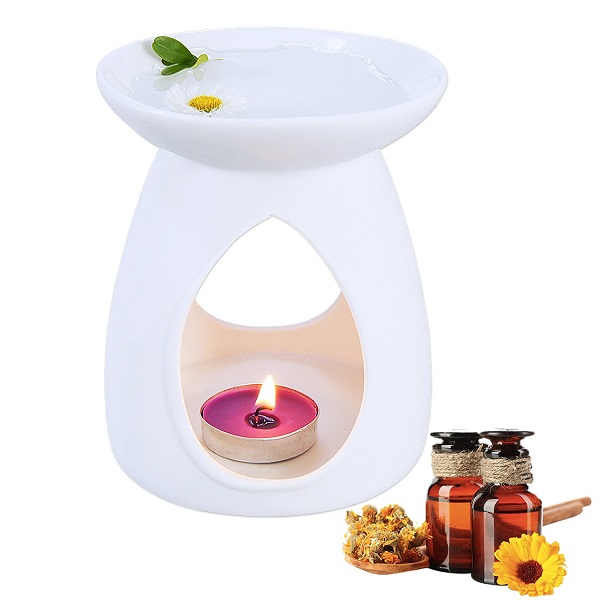 It is true: these ceramic essential oil diffusers are pretty cheap, they look nice and manage to spread perfume through the entire house. But, on the other side, they come with some hard to neglect disadvantages. First of all, they get really hot while functioning. This makes them potentially harmful if you decide to move them while in use. Also, they aren't child or pet-friendly, for the same reason. Thirdly, you must always protect the surface under the diffuser since it could suffer from the heat impact. Lastly, if these models run out of water, they can suffer cracks and spread unwanted oil all over the place.
If you still want to benefit from the natural, traditional look of a ceramic oil diffuser and also enjoy the benefits of modern tech, the market offers some interesting choices. Check out some models below!
Modern Ceramic Essential Diffuser Models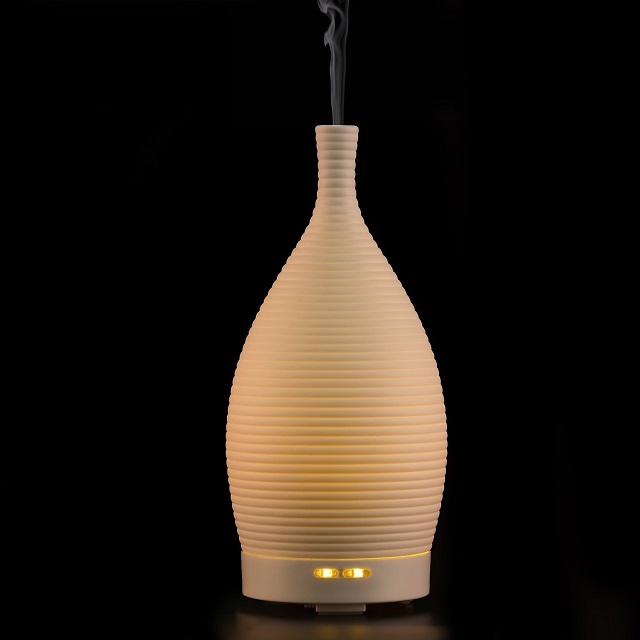 If you habitually dislike plastic, this sleek and elegant ceramic coated, ultrasonic, essential oil diffuser and humidifier is a great add-on for your home. Its tank holds up 100 ml of water, capable of ensuring the humidity and aromatherapy for a room up to 6 hours.
Features
Water tank capacity: 100ML
2 Working modes: Continuous and Intermittent working mode (mist emits at intervals of 30 seconds, automatically turns off after 6 hours)
Misting output: Approx 30ml per hour
It doubles as a soothing nightlight thanks to its multicolor changing lights
Enjoy essential oil aromatherapy and soft mood light simultaneously or separately with the help of his gorgeous humidifier. The hand-crafted, white ceramic vase cover gives a premium vibe while fast ultrasonic vibrations spread soothing aromas and cool vapors throughout the room!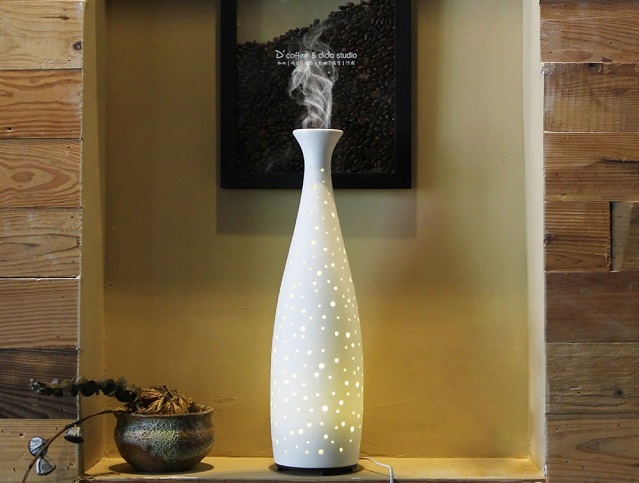 Features
Mist output: 35ml /hour
Working time: Continuous mist: 3 hours, or Intermittent mist: 6 hours.
Tank Capacity: 110ml, perfect for a small room.
Safe, Auto Power Off: When the water is run out, the diffuser and light shut off automatically.
Modern design and noble materials, like FSC certified beech wood and handmade ceramic, combine in this unique and sturdy humidifier that efficiently elevates the home experience! Both functional and low maintenance, this device is the perfect meditation partner.

Features
a signature shape
2 different mist modes: continuous or intermittent
ambient + meditation lights
timer auto-stop function
silent fan to spread aromatic oil more efficiently