Best Humidifier for Singers: A Bells and Whistles Selection
They say that the voice is the most difficult instrument to play. While with strings or keys instruments talent and hard practice suffice, when it comes to vocal talent there is also a specific human fragility that makes us sensitive to environmental factors. A vocalist adopts an entire lifestyle that imposes a series of restrictions and rules that you can not afford to violate.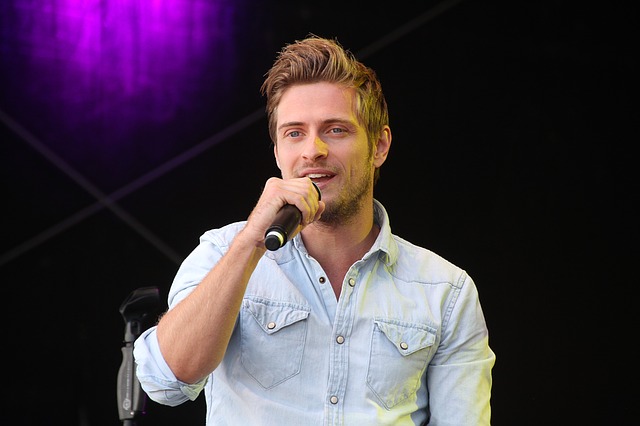 How to Protect Your Voice When Your Career Depends on On It?
Most people would think about singers when it comes to the need to protect one's voice. But there are also speakers, motivational trainers, teachers, secretaries, interpreters, sales representatives, reporters, coaches, fitness instructors, trial attorneys for whom the voice is essential to manage to do the job. Of course, for a singer, it is an absolute disaster to experience any shortcomings in this area and they would stop of nothing to avoid this awful risk.
Are there any ways to protect your voice? Actually, there are a few tricks that could do a nice job.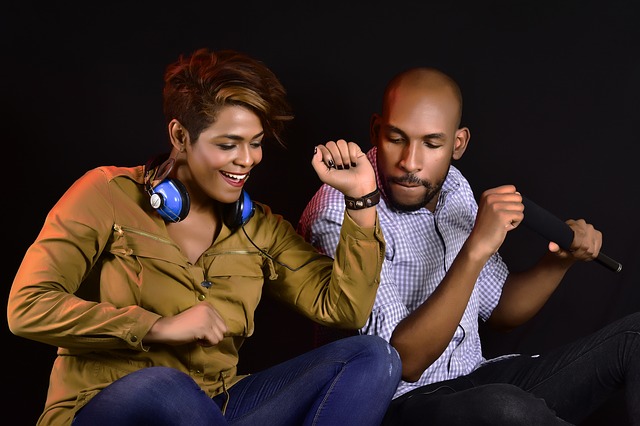 First, hydration
The vocal cords can not work if your throat is dry, so make sure you have enough liquid before you start playing, preferably at room temperature. A warm, not hot, tea with honey and lemon is perfect, but acidic drinks, too cold or too hot, and alcohol should be avoided at all costs. Perhaps a beer or two can help you get rid of stage fright, but it certainly does not help you sing better because the alcohol dehydrates.
Warming up exercises
You can easily find them on the internet and they are pretty helpful. Without warm up, not only you are not able to reach all the notes in your voice range, but your voice will sound worse than it normally does. As athletes who warm up before the race, you need to do these exercises to prevent injuries.
Avoid unnecessary efforts
Do not scream when it is not necessary, do not go into loud clubs where you have to talk loudly to make yourself heard, do not change your voice to make funny sounds. All this damages the voice and adds on over time, the end result being the irreparable damage of the vocal cords.
Learn to breathe properly!
The right breathing technique is key to a fair and effortless singing. There are many more or less complicated breathing techniques but the common element is that you always have to use the diaphragm to breathe, not the chest. This way, the lungs fill up to the maximum capacity and can push the air with maximum efficiency.
Stay Fit
A good singer must be in good physical condition – not only to look good on stage but also to use his voice. Singing is an organic process and it's much easier to get good results when you're healthy and in top shape.
Smoking and coffee harm your voice
Try to reduce the number of cigarettes smoked daily, and avoid smoking before singing – cigarette smoke dries your throat and affects your voice. Because it affects the capacity of the lungs, smoking makes it more difficult to support the long notes, so if you want to make a career from singing, it's best to let go these vices completely.
A humidifier helps keep your airways and throat hydrated.
Inhaling warm steam a few times a day helps restore humidity in the neck and accelerates healing if you feel any discomfort.
For a more efficient experience, use a humidifier with essential oil function and add four to six drops of essential antiseptic and anti-inflammatory oils, such as lavender oil, sandalwood, or chamomile.
Best Humidifier for Singers
Preview
Product
Rating
Price
Pure Enrichment® MistAire™ XL Ultrasonic Cool Mist Humidifier - All...

114,965 Reviews

$64.99

$59.99

Check It
Honeywell Cool Moisture Humidifier, Medium Room, 1 Gallon Tank, White...

13,478 Reviews

$79.99

Check It
LEVOIT Humidifiers for Bedroom Large Room Home, 6L Warm and Cool Mist...

$147.10

Check It
AIRCARE Digital Whole-House Pedestal-Style Evaporative Humidifier...

5,170 Reviews

$213.99

$179.99

Check It
Dyson AM10 Humidifier, White/Silver

447 Reviews

$599.00

Check It
Elechomes Humidifiers for Bedroom (6L), Ultra-Quiet Warm and Cool Mist...

4,633 Reviews

$89.99

$59.99

Check It
Everlasting Comfort Air Humidifiers for Bedroom - 50-Hour Continuous...

56,150 Reviews

$69.99

$64.65

Check It
Pure Enrichment MistAire XL Ultrasonic Cool Mist Humidifier
This premium humidifying unit comes with a generous 1.5L water tank that provides whisper-quiet operation up to 16 hours.
Features
Ultrasonic cool mist technology
Up to 16 hours of continuous operation
High and low-speed settings
1.5-liter tank
Optional night light
Auto shut-off when the water level is low
Pros
Night mode
Single and dual mist output
Auto shut-off
Quiet
Cons
Can be difficult to refill
No auto mode
Honeywell HCM350W Germ-Free Cool Mist Humidifier
This Honeywell humidifier uses a patented Ultra-Violet light technology to kill up to 99.9% of bacteria, mold, fungus, and virus in the unit's water. The result is virtually free of germs mist that improves your breathing comfort, sleeping, nasal congestion and dry skin issues.
Features
1-gallon capacity water tank runs up to 24 hours on low setting
Easy to fill, carry around and clean
No white dust residue
UV technology kills 99.9% of bacteria in the water
Evaporative technology blows moisture off a wicking filter, helping it evaporative into the air quickly
Pros
Emit clean and germ-free mist into the air.
Easy to clean, fill, and carry.
Small and portable.
Comes in two colors.
Cons
Wick filter needs to be clean and replaced from time to time.
No air washer.
LEVOIT Warm and Cool Mist Ultrasonic Humidifier 6L
This Levoit model is a top choice when it comes to humidifiers that can provide a highly customizable experience. It has a sensitive touch control panel and a remote control for extra convenience. Whisper quiet and equipped with a generous 6L water tank, it provides the soothing mist for 20 to 36 hours depending on the selected mode.
Features
Advanced PTC heating system kills most bacteria in the water and brings you a pure-mist humidification
Large-capacity 6L water tank allows for 20 to 36 hours of continuous use
Built-in humidity sensor can tell you real-time humidity level on the LED screen and let you customize it.
Aroma box for essential oil therapy
Whisper-quiet: less than 36 dB
Pros
Sense the right humidity level of surroundings.
With auto mode adjusts itself to the needed humidity level.
Aroma box for adding your favorite fragrance to the air.
1-5 gallon water tank, suitable for large spaces.
Cons
Doesn't include a water filter.
Does not purify air.
AIRCARE EP9800 Digital Whole-House Pedestal-Style Evaporative Humidifier
If you are looking for a humidifier for the whole house, the AIRCARE EP9800 is recommended for spaces up to 2,400 square feet. A digital humidistat automatically maintains the desired humidity level. A digital display shows the humidity level or fan speed.
Features
Pedestal-style humidifier for a whole house, up to 2,400 square feet
Assembled product weight: 27 pounds.
Digital humidistat
Digital display
9 fan speeds
Automatically shuts off when it reaches the desired humidity level or when running out of water
Pros
Helps reduce static electricity
Don't have to worry that water levels will run low as the unit will automatically turn itself off. Also, auto shut-off works when the desired levels of humidity are reached.
Control and operation are automated enhancing its experience.
The addition 9 fun speeds help you to select the ideal performance levels.
Cons
It has a massive weight of 27 pounds.
Dyson AM10 Humidifier
An eye catchy design combined with a patented air multiplier technology generates long-range mist projection to distribute hydrated, hygienic air evenly throughout the room. This product is certified asthma and allergy friendly by the Asthma and Allergy Foundation of America.
Features
Intelligent climate control Measures temperature and humidity, adjusting automatically to create a comfortable environment.
Remote control: Precise airflow settings. Magnetized to store neatly on the machine.
Sleep timer and up to 18 hours of continuous use.
Air Multiplier™ humidifier technology: Draws in surrounding air, creating a powerful stream of uninterrupted, humidified airflow.
Hygienic, even humidification year-round – with high-velocity air to cool you in summer
Elechomes
Elechomes is one of the largest filter-free humidifiers you will find in the market. This 6-liter warm vaporizer which comes with a customizable output setting will humidify your air for a duration of 12 to 40 hours depending on the rate of mist output. Despite its large size, Elechomes is a whisper-quiet appliance with noise levels of 34 Db. For those who use aromatherapy, this appliance helps you diffuse your favorite essential oils. A great addition in this appliance is the remote-control feature which allows you to operate it from anywhere in the house.
Features
Has an area coverage of 750 square feet.
Noise levels are 34 Db.
It has a capacity of 6 liters.
Has a run time of at least 12 hours and a maximum of 40 hours
It has a build-in aromatherapy box
The maximum rate of the mist output is 550ml/hr.
Pros
Its large tank allows for up to 40 hours of continuous use.
Its smart humidity sensing will detect when the level of humidity changes and adjust accordingly saving you the hustle of doing it manually.
It has a touch LED display which lets you know of levels of humidity at a glance.
It allows you to diffuse essential oils.
Cons
It can be risky to use in a house with young children since it has a heating element. If it is to be used, adult supervision is imperative.
Sale
Everlasting Comfort Cool Mist Humidifier
This is a large (6 liters) ultrasonic, filterless air humidifier. It's made of plastic materials, with a dimension of 11*7*13 inches.
Features
It has a capacity of 6 liters
It's designed with a separate essential oil tray
It is filterless
It has a flexible mist output
It automatically shuts off when the water level is low
It has an operation sound of 30db and a two year warranty
Pros
It has an essential oil tray to allow seamless diffusion of aromatherapy fragrance
It has a very buoyant tank that won't need constant refill
It has a wide area coverage
It has a 2 years replacement policy which is pretty good
It's easy to use and clean
Cons
It is filterless. While this could help save extra cost, it can also expose users to impurities from an impure water.