Dry skin is one of the more common problems of the modern lifestyle – it has many causes, including hot or cold weather, low humidity and soaking in hot water, as Mayo Clinic says.
But before consulting with a skin doctor (dermatologist), there are a couple of things everyone can do to improve their skin, including using moisturisers and avoiding harsh, drying soaps.
Today's heaters do little to help alleviate the problems of dry skin. Most of them dry out the air in the room, making people with dry skin suffer even more.
That's why humidifiers have become increasingly popular, especially in the winter, and we have come up with a list of three best humidifiers for people with exceptionally dry skin:
Roolen's humidifier is special for a number of reasons – one of them being the Auto mode – an intelligent mode that automatically adjusts the device to a humidity level that best fit your surroundings.
What also makes this device stand out is the unique design – it's designed in a minimalistic style, making it fit perfectly with any surrounding, modern or more classical.
The device monitors humidity levels in the room, and goes into sleep mode whenever humidity level reaches its peak.
Even though it doesn't look big, Roolen's humidifier stores up to 3.5 litres of water, making it fairly big. It's easy to clean and refill, and with a price of $129.99 is far from being the most expensive device on the market.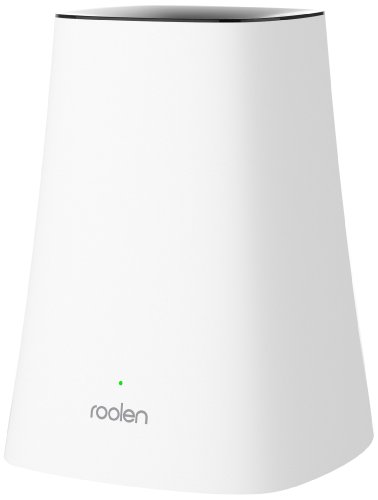 This portable ultrasonic humidifier has one thing in mind – avoiding drying out the skin – thus making it one of the best choices for people with dry skin issues.
It's also a portable device, meaning you can take it with you wherever you go – for example to your office.
The AiroSense humidifier comes with a 1.5 litre tank, and can last for up to 24 hours on one filling. It has a colour LED light, and can be used together with aroma oils and flow of oxygen to help relieve stress.
With its decorative design, it will fit perfectly in any living room or bedroom, and with a price of $39.99 it is a very cheap device.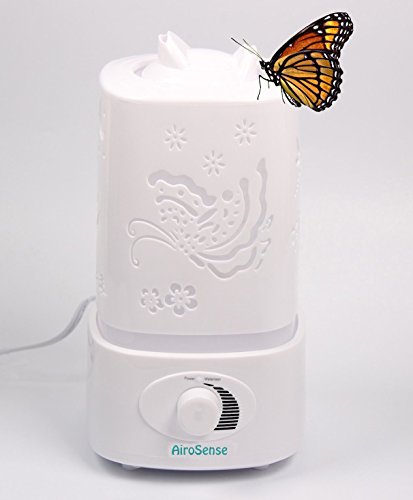 HITO's Ultrasonic cool-mist humidifier is a simple and effective way to alleviate the dry skin issues. It can cover rooms up to 40 square meters, and being an extremely quiet ultrasonic humidifier, it makes it an ideal device for bedrooms and living rooms alike.
What I really liked about this device is that it has, unlike other devices on the market, a built-in aromatherapy bottle in which you can put various essential oils to give your room a certain soothing aroma.
The other thing special to HITO's device is that it has an adjustable spray volume, meaning you control how much mist comes out of the humidifier. It comes with an empty alert and an auto shutoff option, and is powered via an AC cable.
HITO's Humidifier is also one of the cheaper units on the market, going for $39.08.