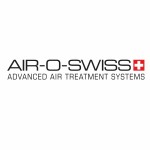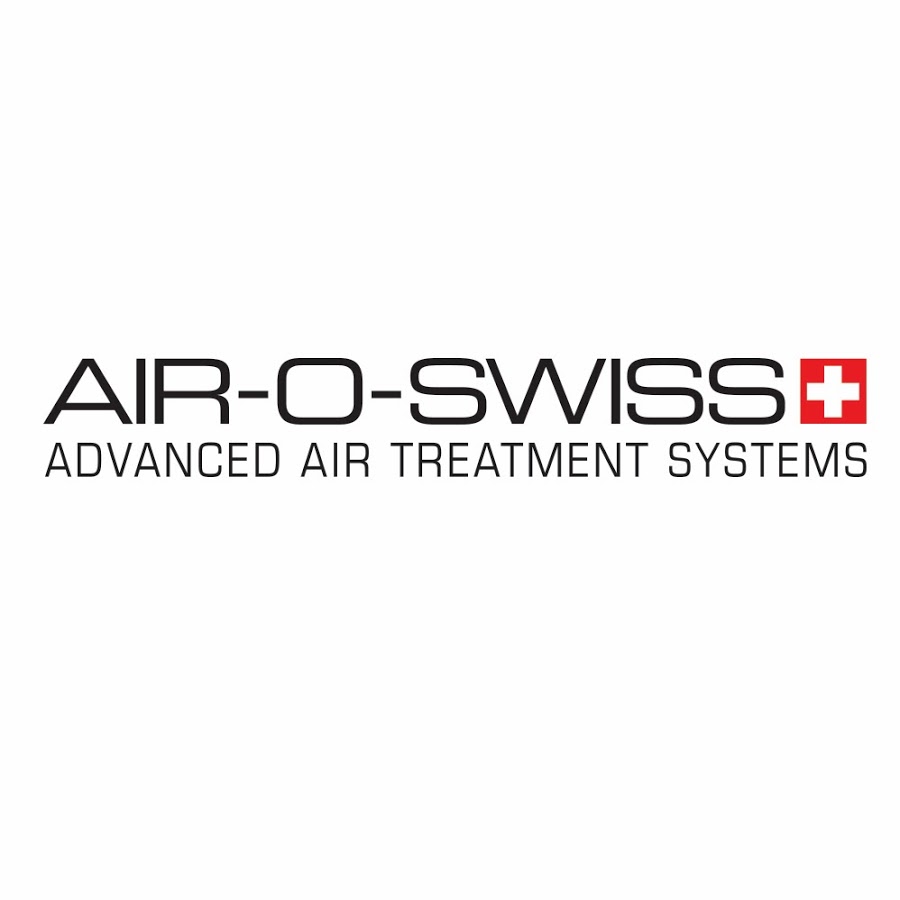 In the year 2001, the PLASTON Company of North America dream of producing some high quality humidifiers and purifiers that would meet the consumer's entire need. The establishment of Air-O-Swiss Company thus has a bright beginning. Today, Air-O-Swiss has reached the ace of success and popularity for their honesty, sincerity and creativity. The strategy behind this unparalleled success is- acting according to the customer's need, the supply of zero-defect and excellent products and innovation of the new features following the customer's demand. The highly qualified engineering team of Air-O-Swiss takes a great care of customer's need and tries to respond accordingly.
Types of Humidifiers that They Produce:
Air-O-Swiss is a brand name of PLASTON Company of Switzerland that produces humidifiers and purifiers using advanced technology. They produce two types of humidifiers: Ultrasonic Humidifiers and Steam Humidifiers.
Ultrasonic humidification evaporates your room promptly. The technology includes a vibration of high frequency that generates the micro-fine steam. Later, it is blown or spread into the entire room to create evaporation and make the environment comfortable. Air-O-Swiss ultrasonic humidifiers work at their highest level for the Hydro Cell. This Hydro Cell contributes in reducing impurities, heavy metals and also the chemical that causes odor. It consumes a little power. Each and every model has a hygrostat (built-in) and also an output regulator-control. It has a demineralization cartridge that is replaceable. This demineralization cartridge makes sure that no mineral residues or lime scale lies there when the water mist is released.
Air-O-Swiss has also a reputation in producing steam humidifiers of satisfactory quality. The process is simple. The powerful system heats the water to boil it. This vaporized water creates the humidification of air. This steam system ensures a hygienic humidification as the water is boiled to 100⁰ C. There is no possibility of having bacteria and minerals in this process. You do not need any water additive or filter mat.
Pros:
Air-O-Swiss humidifiers are highly praised for their consistency. You will select a humidity level at night and in the morning you will discover that the setting is almost all the same. The humidity level of your room has not been changed.
It is silent and doesn't disturb your regular activities
It has capacity of humidifying up to 860 sq feet
Freedom of choice whether you want warm or cool humidification
The improved system helps you in keeping the water clean
Replaceable and powerful demineralization cartridge
Light-weight features are available so that you can carry it easily
Some humidifiers have travel bags with them
Automatic shut-off feature is available
Transparent tank facility
Empty indicator is available
Steam humidifiers ensure no-white-dust
There is fragrance container for the additional scenting
Cons:
The humidity reader is seen adjusted minimum 13% lower from the actual level. This has been done for their benefit but it sometimes creates misunderstanding.
Some of the reservoirs are too much large. They are difficult to be refilled.
To some extent, the LED lighting seems a bit high. It causes problem.
Sometimes, the buttons show slow reaction.
The unit cannot remember the settings after you restart it. You have to reset the setting again and again.
Sometimes, it creates a humming sound even after you switch it off. Make sure that, you have unplugged it; otherwise you will never get rid of that particular sound.
It is not fully silent. You will hear a whisper sound when it is on.
How Air-O-Swiss Humidifiers are different from other humidifiers producers:
The major difference between Air-O-Swiss and the other humidifier producers lies in experience and efficiency. It is known to all that, its parent company is PLASTON Company. PLASTON had a fifty years experience and popularity when Air-O-Swiss was born. So, the beginning was bright and it was not difficult for them to catch the attention of the customers as they have a huge amount of efficient engineers in their team. They just focused on customer's needs and went ahead. A new company passes years after years in gathering efficiency and man power. So, a well establishment and reputation cannot be achieved easily like Air-O-Swiss. All companies do not have guardians like them.
Now comes the quality of the products. The difference between Air-O-Swiss and other company becomes crystal clear if you compare their products side by side. Firstly, Air-O-Swiss humidifiers are quieter than anything else. Most humidifiers cannot maintain the level of humidification till morning. But, Air-O-Swiss shows enough responsibility in this case. It will maintain the level quite efficiently.
Each and every part of Air-O-Swiss humidifiers are strong and of high quality. They are not cheap like other common humidifiers. You can feel the difference when you touch them.
Top 3 Humidifiers of them:
All of the humidifiers are extra-ordinarily featured. Each and every product has different specialty that attracts the customers of different level. Picking up top three of them is really difficult and confusing also. Though, I am trying to give you an idea.
Air-O-Swiss AOS 7147 Ultrasonic Humidifier – Warm and Cool Mist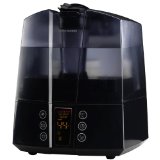 "Love at first sight"- you'll just love the humidifier after giving a glance. It is black. It has a smart appearance also. It covers a room over 600 sq feet. It does not at all create noisy sound. It has also a sleep mode that ensures a comfortable humidity for night long. It delivers consistent service. The settings are well planned and hassle free. There is no chance of seeing white dust.
This humidifier produces mist that can cover over 860 sq feet. It has three operating modes and also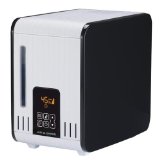 three output levels. It ensures a healthy air in your house. It kills germs that cannot be released in the air. You will also get benefits of nine-hour timer, digital controls, handles and also its bottom tank is flat. You'll have to tolerate a smooth boiling sound. Otherwise, this humidifier is perfect!
Air-O-Swiss AOS 7135 Ultrasonic Humidifier – Warm and Cool Mist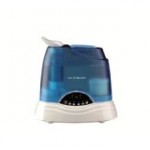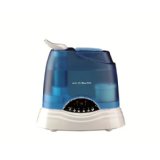 Within a quite affordable price, this humidifier covers up to 650 sq feet. You can make a choice whether you want warm or cool humidification. It is long lasting and makes your room humidified quickly. It includes Demineralization; it ensures mineral and bacteria free steam. It contains Hydro Cell that helps in getting rid of bad odor.
When you have freedom of choice, then what's to worry about? Air-O-Swiss supplies different types of humidifiers considering your need. Just focus and pick up your favorite one. Have a healthy life!